Roadworks, unsupportive residents blamed for closing Christchurch businesses
Author

Section

Publish Date

Wednesday, 18 July 2018, 9:00a.m.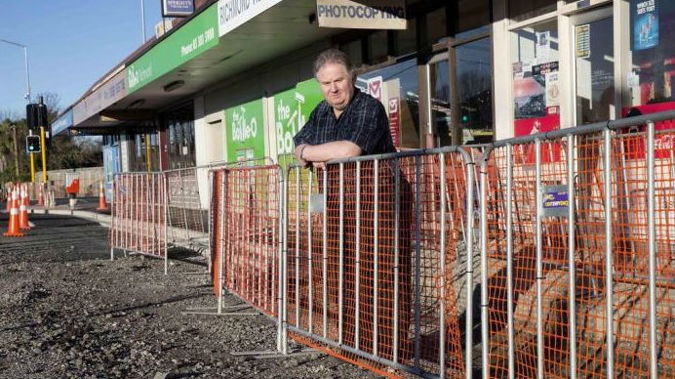 Unfinished roadworks and a lack of customers has led to another business in the eastern suburbs closing.
The Richmond Village Book and PostCentre closed on Friday after 13 years of business on North Avon Rd.
Owner Alan Spooner said the roadworks had "basically destroyed" the store and residents had not supported the shop.
"It is all very well saying on Facebook pages 'let's support the shops' but they don't . . . if the local residents had really stood up and supported we would still be open," he said.
Spooner said "there are a lot of talkers" in Richmond but "not a lot of doers."
Bin Inn on Stanmore Rd has since taken over the post service.
The city council started a full reconstruction of North Avon Rd in January, ­which has since left businesses struggling to bring customers into their stores.
Pegasus Post reported in May that The Green Grocer on Stanmore Rd closed after the roadworks caused its business to decline.
Mr Spooner said the problem started when the city council placed temporary traffic lights across from the entrance to the shop's car park.
While the traffic lights have since been removed, the footpath and road is still dug up directly outside his shop.
Mr Spooner said even after the traffic lights were removed, trading had not improved.
"I just can't afford to keep on ploughing my own money into the business to keep it open . . . it is really sad, it used to be a good shopping centre along here," he said.
Richmond Residents' and Business Association chairwoman Hayley Guglietta said "the truth of the matter was people weren't going into his business."
She said she tries to support as many businesses as possible but what was offered at the shop was perhaps not needed as much anymore.
"Unfortunately that is a casualty of the changing world we are living in," Mrs Guglietta said.
Bin Inn owner Laura Sing said it is difficult to know if locals are supportive of her business as people from across the city go to the shop.
But she said she did not think they could survive on local customers alone.
Ms Sing said Bin Inn decided to take over the post centre because it was an "essential" and basic service needed in the area.
Mrs Guglietta said she would love more businesses to become involved in the association as it is hoping to work on encouraging more people to buy local.