Ministry confirms 11 positive cases, 14 under investigation at MIQ facility
Author

Publish Date

Tue, 20 Oct 2020, 3:26PM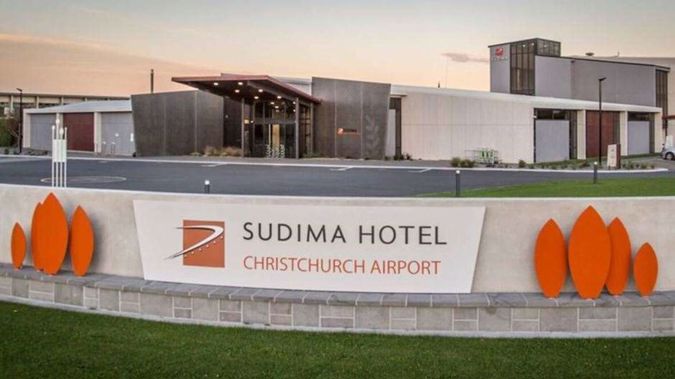 Ministry confirms 11 positive cases, 14 under investigation at MIQ facility
Author

Publish Date

Tue, 20 Oct 2020, 3:26PM
Eleven international seamen have tested positive for Covid-19 while in a quarantine hotel in Christchurch, despite testing negative before boarding a charter flight into New Zealand.
Another 14 cases are "under further investigation", the Ministry of Health has confirmed.
"All are imported cases detected at routine day 3 testing. None involve cases in the community," the ministry said.
"All relevant public health measures are being taken. At facilities, strict infection, prevention and control processes are followed to minimise the risk to public and staff
"The positive cases are part of a group who are the only people staying at this facility. This is an example of our border controls working as they should."
A total of 440 fishermen, from Russia and the Ukraine are staying in quarantine in a managed isolation facility in Christchurch.
Sudima Hotel, near the city's airport, was placed in lockdown this afternoon after a staff member told chief operating officer Les Morgan there were a "number of infections".
Morgan told Newstalk ZB he had been told there are "a significant number of potential cases" of Covid-19, limited to hotel guests in isolation.
He confirmed that the positive cases were all fishermen that had arrived in New Zealand over the past few days.
Morgan said he understood many were from Russia, but he could not confirm that any of the men were from Ukraine.
"They're the only guests at the hotel and they've been model guests," he said.
"All I was told this morning is that there were a significant number of possible infections and the hotel had to go into immediate lockdown," he said.
Speaking to staff members at the hotel had given Morgan the sense the situation was contained and staff were comfortable with the policies in place to manage the outbreak, he said.
"I'm certainly a little concerned of course, but I have a lot of trust and faith in the procedures the Government has put in place."
Morgan said he was awaiting a briefing for staff from the Ministry of Health and couldn't say more on the matter.
This afternoon, police were at the quarantine facility and Canterbury District Health Board staff were seen coming and going in face masks.
A security fence surrounds the Sudima hotel today.
The fishermen are believed to have arrived in Christchurch from Moscow via Singapore on Friday.