Plans unveiled for bridge twisted in quake
Author

Publish Date

Sun, 22 Apr 2018, 5:30pm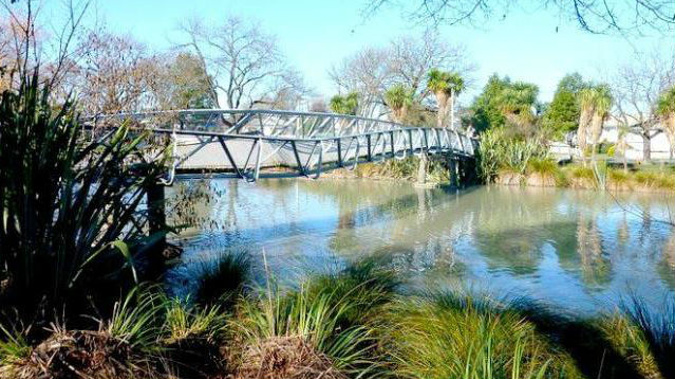 Plans unveiled for bridge twisted in quake
Author

Publish Date

Sun, 22 Apr 2018, 5:30pm
Part of a wrecked bridge over the Avon River will be kept to remind people of the destructive power of earthquakes.
The Medway St bridge in Richmond was removed by the city council in 2013 after becoming twisted following the September 2010 earthquake.
Avon-Otakaro Network is behind the idea. Spokesman Evan Smith said city council has given consent for the project, which will begin in the next few weeks.
It will be located alongside the new Avon River trail on the Avonside side of the river, just north of the bridge's original location.
The structure was cut into three for transporting when removed.
The project will only be temporary. It will eventually be completely restored.
Last year last year part of the bridge was used in a mini golf course, as part of a project by Gap Filler and Serious Fun Partnership, on the corner of Madras and Armagh Sts.
Richmond residents said the use of the bridge was "disrespectful".
Grants from Regenerate Christchurch and city council will drive the new project, which will see a viewing platform installed diagonally opposite the structure and signage displaying the significance of the bridge.
The site is used as a place of remembrance, including the 'River of Flowers' memorial event being held annually on February 22.