Nasa missed chance to find life on Mars - Kiwi scientist
Author

Section

Publish Date

Wednesday, 21 November 2018, 4:24PM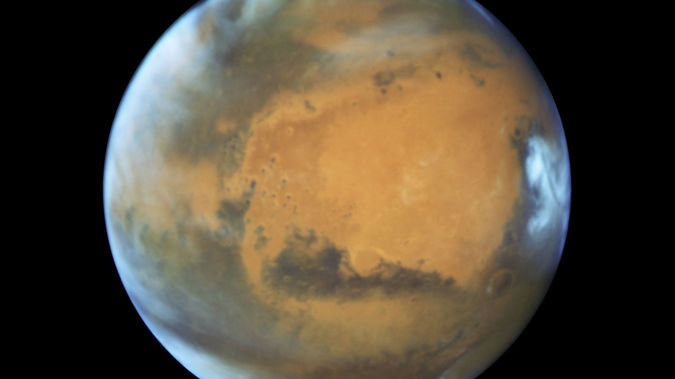 A Kiwi scientist thinks Nasa has missed a chance to find life on the Red Planet for the sake of avoiding repetition.
The US space agency has confirmed the Jezero Crater will be ground zero for its Mars 2020 rover, due to touch down in February 2021.
Auckland University Astrobiologist Kathy Campbell was part of a team which unsuccessfully pitched a hot springs landing site instead.
However, the site has already been visited by the Spirit, where it got stuck in late 2009.
Campbell says hot springs are hotbeds of microbial life on Earth, and this would have been the perfect opportunity to send a better-equipped rover to finish what Spirit started.
"In a way, there's a huge advantage of us knowing what's going on, and in a way which was a huge disadvantage in terms of site selection. They just wanted to go somewhere new and make new discoveries."
She says the Spirit rover found silica-rich hot springs.
"Right down in our Rotorua area where you have all the colours on the springs those are microbes, so we would have rather gone to look for signs of life where we are sure on Earth you can find it."
Campbell says it's almost certain the space agency struck off their suggestion as it was a site they'd already visited, but she says the rover at the time was woefully unequipped to look for life.