Former mayor speaks out after crashing into cow
Author

Section

Publish Date

Thursday, 19 July 2018, 7:59a.m.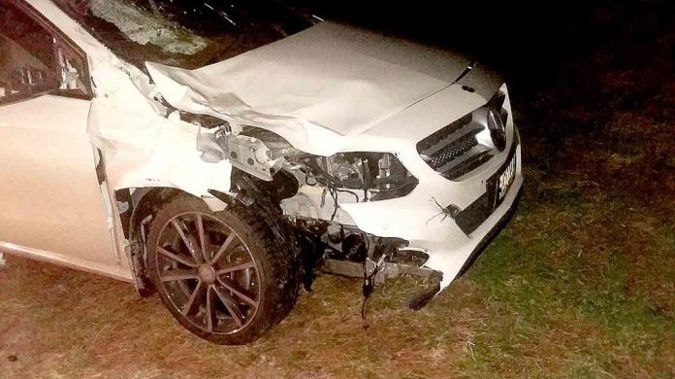 A former mayor and his two passengers were lucky to escape serious injury after his Mercedes-Benz, travelling at about 100km/h, collided with a cow.
Bill Woods was returning to Springfield from Christchurch Aiport at 1am on Thursday when he hit the cow in the middle of Old West Coast Rd near Waddington.
He was mayor of the Selwyn District form 1992 to 1995.
His Mercedes-Benz B200 was moderately damaged, he and his passengers, Keith and Helen Taege, of Sheffield, escaped injury. He had picked them up from the airport. 
The cow was killed.
READ MORE:
Woman in serious condition after crashing into cow
Cow-lamity: Late night crashes spark warnings for drivers
Woods said the air bags did not activate, which in hindsight was lucky. After striking the cow, his vehicle veered towards a power pole which he was able to avoid. The car came to a stop at the side of the road.
If the air bags had inflated he would not have been able to see the power pole, he said.
Woods will be making inquiries as to why the air bags did not activate.
He swerved to try and avoid the cow.
"If I had hit it square on . . . it (car) would have been a real crumpled mess," he said.