Lack of signs sees Christchurch drivers incorrectly fined for seven years
Author

Section

Publish Date

Monday, 21 May 2018, 3:04p.m.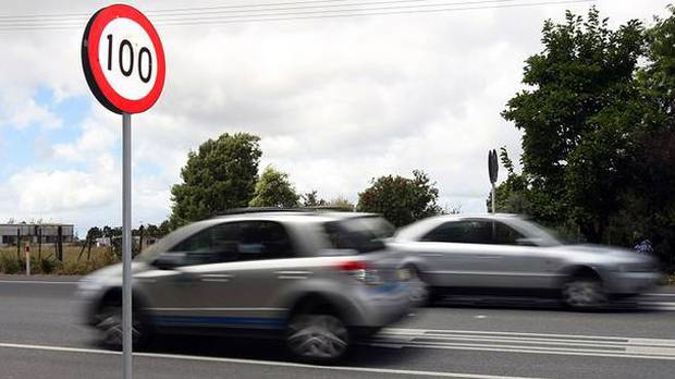 Drivers have been incorrectly fined for "speeding" on a Christchurch road for the past seven years, police have admitted.
The bungle, which police say will mean any invalid tickets will be refunded and demerit points reinstated, came after a 60km/h speed limit for a 2.8km stretch of State Highway 76 Port Hills Rd was published in the Government Gazette in March 2011, three weeks after the deadly February 22 earthquake.
While new speed limits typically take effect one month after publication in the gazette, and new signs are installed, the chaos of the quakes meant new signs were never put up.
So for the last seven years, police have been pinging drivers based on a 50km/h speed limit.
Police became aware of the issue during preparation for a court hearing for a speed offence on Port Hills Rd, said road policing operations manager Inspector Peter McKennie.
Police are now reviewing speed infringement notices in the Port Hills Rd area to "identify any potentially invalid infringement notices issued as a result of the incorrect speed limit signage on the road".
"This will take time," McKennie said. "It is important that police is thorough with this process to ensure we don't miss any notices that need to be rectified.
"Any infringement notices found to be invalid will be cancelled and any fees that have been paid will be refunded. They will be refunded into the account they were paid from.
"If police does not have the account details, we will contact the notice recipient to obtain details to enable the refund to be processed."
If demerit points have been given, they will be removed from the driver licence record by the New Zealand Transport Agency (NZTA).
NZTA system manager Pete Connors said the "historic error" has been rectified.
New 60km/h speed limit signs were put up last week.
In 2011, the Port Hills Rd road environment was consistent with a 60km/h speed limit, having an arterial function and few direct accesses to the highway, with most business and residential access from side roads or a service lane.
"This is still the case in 2018," Connors said. "Our senior traffic and safety engineer in Christchurch has assessed the section under the current speed management guide as being appropriate for a 60km/h speed limit."