Christchurch mum faces huge bill to fix son's missing front teeth
Author

Publish Date

Wed, 5 Aug 2020, 4:33PM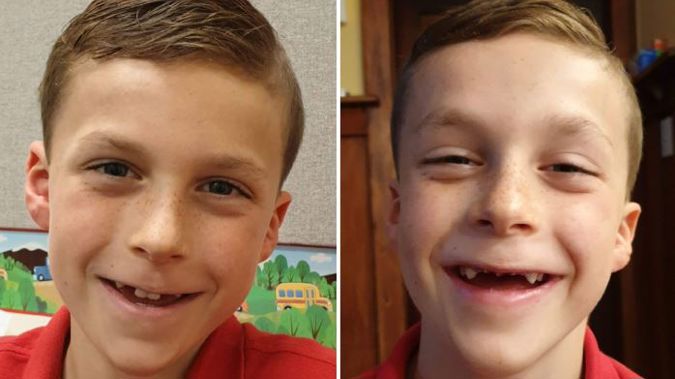 Christchurch mum faces huge bill to fix son's missing front teeth
Author

Publish Date

Wed, 5 Aug 2020, 4:33PM
A Christchurch family is facing thousands of dollars for dental surgery after a young boy's missing front teeth were deemed cosmetic.
Nine-year-old Lucas had publicly funded surgery to get his front baby teeth removed, because he had a few extras.
But mum Lisa Winchester says 10 months later, his adult teeth haven't descended.
She's been quoted $2500 for corrective surgery, after the public system told her it was a cosmetic treatment.
"It really grates me because it's not cosmetic to have no front teeth, they serve a purpose, they are your biting teeth and serve an important function."
Winchester says it's unfair children from families who can't afford it would be left to suffer.
She says if they weren't able to pay - Lucas is heading to intermediate soon where he'd probably be bullied.
"He's got very self conscious about it and has stopped smiling and lost his cheeky boyish grin, he won't smile properly now."