Christchurch celebrates Go by Bike Day
Author

Publish Date

Wed, 28 Feb 2018, 7:04am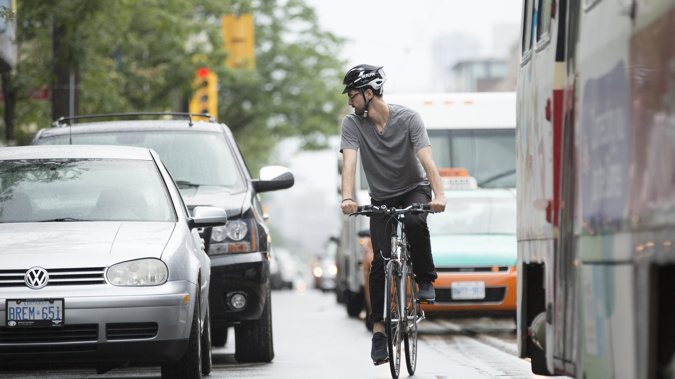 Christchurch celebrates Go by Bike Day
Author

Publish Date

Wed, 28 Feb 2018, 7:04am
If the drizzle's putting you off biking to work, you may be tempted to change your mind.
Go by Bike Day Christchurch is running between 7 and 8.30am today, and you can grab a refreshment, get your bike tuned or pedal your own smoothie at a mix of four locations around the CBD.
Cycling enthusiast Angela Pennington's been biking to work for two years and says today's a great way to reward yourself.
"I try and cycle for transport everywhere if I can and not use a car to lower my carbon my footprint and get some exercise along the way."
Pennington says she can't imagine life without her bike and that it's incredibly freeing, despite people being worried about her safety.
"Obesity is pretty dangerous too, and global warming is pretty dangerous too. So there's a bit of physical risk but people have car crashes all the time too."
People can stop off at Armagh Street Bridge, Antigua Boat Shed Bridge, Little Poms and St Albans Community Centre.