Calls for investigation after teen admitted to hospital after suicide attempt released hours later
Author

Section

Publish Date

Tuesday, 22 January 2019, 5:59AM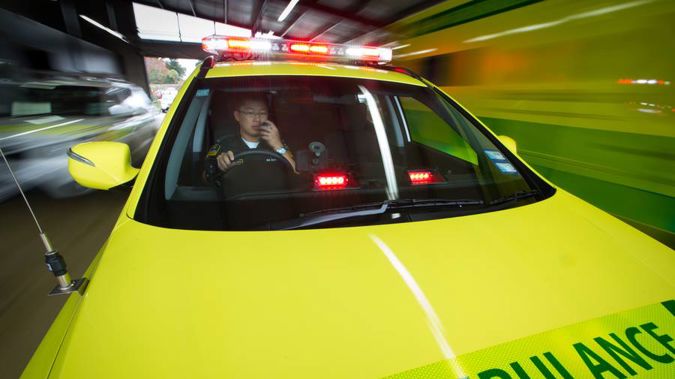 A witness to a teenager attempting suicide twice in one day in Christchurch is calling for an investigation.
Hannah Carter and her partner were driving over the Wrights Road overpass on Sunday when they saw a woman standing on the bridge.
Her partner Elliot Sizer ran up the bank while she called emergency services.
He spoke with the teen then grabbed her and pulled her back as she got closer to the edge. 
Carter says the distressed woman told them she was 19-years-old and had deep self-inflicted cuts on her arms.
She says police arrived and took the teen to Hillmorton hospital.
"Two hours later, I drove down that same road and noticed that there was a handful of cars and cops behind us, and I looked behind me and there she was again, up on the bridge." 
Carter says she's shocked the woman who clearly needed help was released from the hospital so soon.
"She's a girl, who's screaming out for help and she's been taken to the one place where she is supposed to receive that, and she's just been turned away." 
She says it's ridiculous the hospital released the teenage within a couple of hours.
Carter says she hopes Hillmorton Hospital investigate what happened.
"And put the processes in place to ensure it doesn't happen again." 
In a statement to NewstalkZB, a spokesperson for the CDHB says whenever there is a significant event or near-miss, staff review what happened, the circumstances at the time of the event and what, if anything, could be done to prevent a similar event happening in the future.
It says they're unable to comment on individual cases due to privacy reasons.
Where to get help:
If you are worried about your or someone else's mental health, the best place to get help is your GP or local mental health provider. However, if you or someone else is in danger or endangering others, call police immediately on 111.
Need to talk? Free call or text 1737 any time for support from a trained counsellor.
Or if you need to talk to someone else:
Lifeline – 0800 543 354
Suicide Crisis Helpline – 0508 828 865 (0508 TAUTOKO)
Youthline – 0800 376 633 or free text 234
Kidsline – 0800 54 37 54 (for under 18s)
What's Up – 0800 942 8787 (for 5–18 year olds 1pm–10pm weekdays and 3pm–10pm weekends)
Depression Helpline – 0800 111 757 or free text 4202
Samaritans – 0800 726 666
OUTLine NZ – 0800 688 5463
Healthline – 0800 611 116