Worse than GFC, labour market may enter 'second wave' of job losses
Author

Publish Date

Thu, 28 May 2020, 2:03PM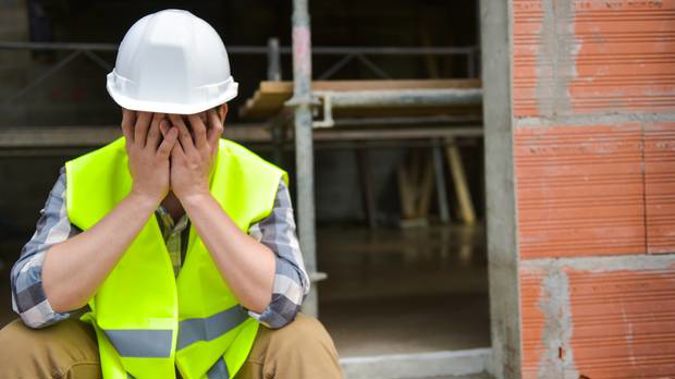 Worse than GFC, labour market may enter 'second wave' of job losses
Author

Publish Date

Thu, 28 May 2020, 2:03PM
Job losses due to Covid-19 may already be matching those seen in the Global Financial Crisis and economists warn we may be at the start of a "second wave" of redundancies, as the reality of the new economy dawns.
And with many of the current job losses affecting lower-paid workers, the next wave is expected to creep "higher up the food chain".
Since the start of Covid-19 restrictions around 43,000 people have signed up for the job seeker benefit, pointing to a sharp upturn in job losses.
The real number of people out of work may be higher because some people are not entitled to a benefit because their partner is in work.
A Herald analysis shows more than 14,000 people have lost their jobs from several major New Zealand companies.
There have been a number of high profile announcements from major companies about widespread job losses, with 3500 at Air New Zealand, 1000 at Fletcher Building, more than 910 at Millennium & Copthorne Hotels. Auckland Council cut 1100 temporary and contractor staff.
While unemployment was only 4.2 per cent at the end of March, the figure now is likely to be significantly higher, with expectations that it could hit 10 per cent this year.
Figures released by Statistics New Zealand today show the number of jobs fell by a record 37,000 or 1.7 per cent in April alone, the biggest monthly fall in percentage terms in 20 years, when the measurement was established.
In recent weeks, the rate at which people have been signing up for job seeker has been slowing, with an increase of around 1600 in the week to May 15, the latest numbers available.
Last Friday, Finance Minister Grant Robertson highlighted this as among a number of signs that the economy was improving, with traffic levels recovering and retail spending bouncing back from the plunge seen during lockdown.
On the increase in benefits "certainly the rate of increase is plateauing," Robertson told reporters.
"The confidence that businesses are taking from being in [Covid alert] level two, for the most part being able to trade … perhaps not at the level they were, is giving businesses confidence and we'll want to work with them to build that."
'A second wave'
Brad Olsen, senior economist at Infometrics has been monitoring announced job losses reported by the media. While the table he is building is only a fraction of the overall increase, it suggested that the past week has seen the biggest cuts since lockdown began.
Olsen said there was a large spike in job losses at the start of the lockdown. Businesses were now emerging from the lockdown and seeing exactly how the restrictions had impacted demand.
"Now they're turning to 'what does the future look like, they've discovered that there's not as much money coming in and they're observing there's not as much business as there was [before Covid-19] and I have to trim my workforce to meet that change.
"I wonder if the announcements we're seeing are the start of a second wave as we are getting to the end of the wage subsidy. Business are now quite clearly signalling that change is now coming."
The announcements would likely take some time to show up in the job seeker figures published by the Ministry of Social Development.
"It's not like when Fletcher's says they're making 1000 people redundant that the next day they've got no job to come to," Olsen said.
Already worse than the GFC
Shamubeel Eaqub, an economist at Sense Partners, believed New Zealand was in the second wave, as the reality of post-lockdown was setting in.
"We're just at the beginning" of the second wave.
"That's what we're seeing with all these high profile announcements. That doesn't count the SMEs [small and medium sized enterprises] where there's jobs going, but it just doesn't make the news."
Economist Shamubeel Eaqub. (Photo / File)
Eaqub said with approximately 45,000 job losses, the hit from Covid-19 on the labour market was "already worse than the GFC" while two further waves of unemployment could see job losses climb towards 200,000.
Job losses were now no longer just coming in companies most directly impacted by the lockdown and the end of tourism.
"It's spreading now, out to virtually every sector in the economy, whether it's manufacturing or wholesale or logistics or services," Eaqub said.
Companies were cutting back on what they were spending while bonuses were likely to be cut if not eliminated. This meant that while people may not be losing their jobs, changes would have an effect on others.
"There is less money for people to spend," Eaqub said. Reducing incomes meant discretionary spending was lower, which could hit spending on durable goods. Restaurants would be hit "harder than normal".
Amy Adams, left, was convinced not to retire, after a change in National's leadership. Pictured with new leader Todd Muller and deputy leader Nikki Kaye. (Photo / Mark Tantrum)
Amy Adams, the National MP and former Cabinet Minister who has been convinced not to retire at the election as a result of a change in leadership and the offer of a new portfolio on the Covid-19 response predicted the worst period for the job market, and job losses, was ahead.
Adams spent Wednesday morning speaking to business owners and business representatives.
"What I'm hearing consistently is there's a bit of a repressed demand that's happening at the moment," which had seen activity bounce back after lockdown.
"But they're all saying they're incredibly nervous because the forward order book, some say it's 'dead', some say 'flat', some say 'well back', depending on what industry you're talking to. Businesses make decisions about staff and jobs and things with a view forward."
The wage subsidy was coming to an end for many, meaning companies were warning of job losses, while companies which might ordinarily be expanding were "just getting really nervous" and so may delay plans.
"So you have a double whammy. There's more people losing their jobs and there's fewer jobs being created," Adams said.
"I don't want to be a doomsayer about it, because this is people's livelihoods, and I'd love to be able to say to them, we're on the way up. We're simply not."