Supermarket giant ditches self-checkout for staffed tills
Author

Publish Date

Mon, 20 Nov 2023, 3:41PM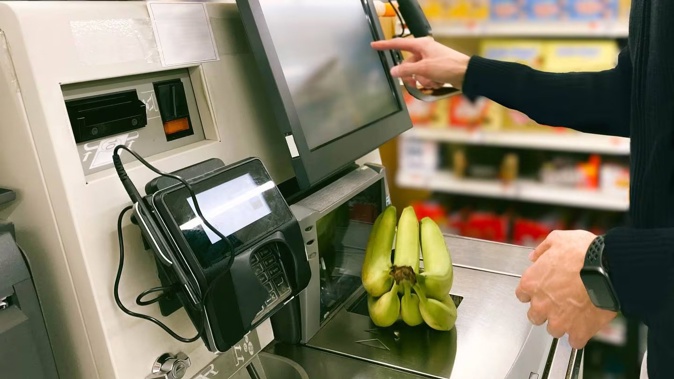 Supermarket giant ditches self-checkout for staffed tills
Author

Publish Date

Mon, 20 Nov 2023, 3:41PM
A supermarket giant is axing the now-common self-checkouts and bringing back fully-staffed checkouts, with the CEO saying "we like to talk to people".
High-end UK chain Booths made the drastic decision after they found machines to be "slow, unreliable and impersonal", deciding that "rather than artificial intelligence, we're going for actual intelligence".
It's a brave move in an industry that has turned to automated services and convenience as well as a reduction in staff overheads.
Managing director Nigel Murray explained that the perception is that self-checkouts are more efficient for the customer, but Booths has actually found customers feel that's not the case at all.
"Our customers have told us this over time, that the self-scan machines that we've got in our stores they can be slow, they can be unreliable, they're obviously impersonal," Murray told BBC Radio Lancashire.
"We stock quite a lot of loose items - fruit and veg and bakery - and as soon as you go to a self-scan with those, you've got to get a visual verification on them, and some customers don't know one different apple versus another, for example."

Booths in the UK say customer feedback has led to the change. Photo / Getty Images
He explained that creates a lot of "fussing about" and that employees already have to come over if someone has alcohol in their basket or there is an issue with items that don't come with a barcode.
"We are a business that prides ourselves on the high standards and high levels of warm, personal care," Murray said.
"We like to talk to people and we're really proud that we're moving largely to a place where our customers are served by people, by human beings, so rather than artificial intelligence, we're going for actual intelligence."
The move is an interesting development, with retail experts in the UK saying staffed checkouts give employees the chance to upsell during interactions, but that removal of self-checkouts may also reduce the level of retail theft.
Many New Zealand supermarkets now use self checkout aisles as well as staffed checkouts. Pictured is the Newtown Countdown supermarket in Wellington. Photo by Mark Mitchell
Brits backed up Booths' findings, with many saying they're happy with the announcement.
"I think shopping is a boring, mundane thing to do and I think if staff are there chatting to you, it just makes it better," one said.
Another added: "Brilliant decision there, often seems to be a longer wait time for the self-checkouts than the wait for the normal tills."
"Love this. We need to start getting back into talking and meeting people again. Fabulous," a third commented.
New Zealand supermarkets respond
Many New Zealand supermarkets have adopted a predominantly self-checkout service in the past decade, with just a handful of staffed lanes.
Booths' findings in the UK around customer preferences were somewhat of a surprise to Woolworths NZ.
So will New Zealand supermarket brands follow suit?
Woolworths New Zealand told the Herald they have found customer feedback on self-checkouts to be positive.
"We were surprised to see the report about Booths supermarkets getting rid of most of their self-checkouts and we have no plans to do similar," Woolworths said in a statement.
"We think our customers find it convenient to have options on how they buy their groceries at our stores."
While part of Booths' reasoning for ditching the self-checkouts was complaints about slow and unreliable scanning, Foodstuffs spokeswoman Emma Wooster indicated their customers have had the opposite experience.
In a statement to the Herald, Wooster said self-checkout shopping experiences are becoming even more popular for their customers.
Foodstuffs told the Herald self-checkout lanes at their stores across the country are proving popular.
"Our 500-plus local grocers are always working to ensure the in-store experience they provide for their customers is right for their customers and community," she said.
"Self-service checkouts are becoming increasingly popular with customers who want to do a quick shop with minimum waiting time, so they're here to stay in our stores.
"Four Square Britomart is a great example of this. The store in the heart of Auckland's CBD opened last week and has eight self-service checkouts and two that are full service, and we're finding our customers enjoy both the convenience and speed that self-service checkouts offer them."
Booths' move was partly down to items not being correctly scanned and some customers stealing goods.
In August, Woolworths New Zealand beefed up security with new high-tech cameras to catch self-service checkout cheats.
A number of Woolworths stores across the country were trialling camera technology to reduce the number of "mis-scans" at the checkout, its head office confirmed.
Woolworths told the Herald at the time the trial uses overhead cameras angled towards the checkouts but stressed that "strict security policies" are in place to keep shoppers safe.
The technology records shoppers and their transactions, detecting if an item hasn't been scanned correctly.
It claims the trial's objective is to test the accuracy of the checkout process and "new stock loss prevention technology".
Lined across the self-serve checkouts are black, spherical cameras focused on each station, whilst another smaller camera points down on the station from above.
During the trial, any customer who "mis-scans" prompts a short video to play and highlights the affected product in the checkout.
"Mis-scans can include things like products being left in baskets or trolleys, [the] mis-scanning of products or passing a product through as something unrelated," a Woolworths statement said at the time.
Take your Radio, Podcasts and Music with you