Warehouse boss questions how proposed Foodstuffs merger will help lower grocery costs
Author

Publish Date

Tue, 7 Nov 2023, 8:42PM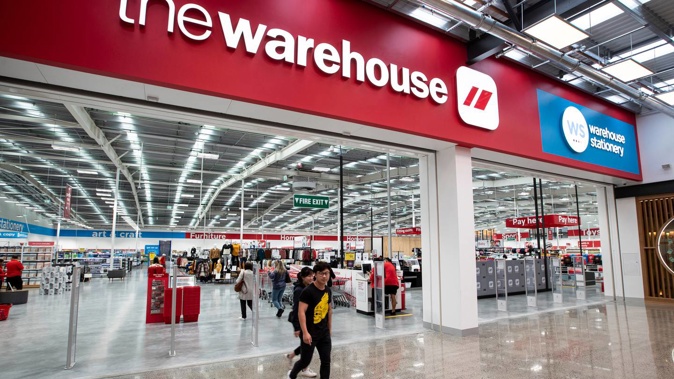 Warehouse boss questions how proposed Foodstuffs merger will help lower grocery costs
Author

Publish Date

Tue, 7 Nov 2023, 8:42PM
The Warehouse boss says it's "difficult" to see how a proposed Foodstuffs merger will help lower grocery costs for cash-strapped consumers.
"While there may be efficiencies for them, it's going to be an uphill battle to convince New Zealand customers that they will also benefit with the lower grocery prices that they deserve," The Warehouse chief executive Nick Grayston said on Tuesday.
The Warehouse has been attempting to take on New Zealand's supermarket segment, and Grayston has been a critic of the country's grocery duopoly.
Grayston said it was "difficult" to see how a merged Foodstuffs business would help lower grocery costs.
The red shed retailer made the news back in September when it announced it had been cut off from its supply of Sanitarium's Weet-Bix.
"The hold Foodstuffs have over wholesale access of supply and price is already significant, so we have concerns about the impact this move might have, and it's likely to make our progress even harder. We need more competition in New Zealand, not less."
Meanwhile, the chief executive of the New Zealand Food and Grocery Council (NZFGC) says the news of Foodstuffs' hopeful merger has been a "much-talked-about prospect" for many years.
The country's grocery sector and consumers alike will keep an eagle eye on Foodstuffs following the news that its North Island and South Island co-operatives want to merge.
The Herald reported on Tuesday that the supermarket giant had decided to apply to the Commerce Commission to try to merge the two entities into one.
While the rest of the grocery sector will consider how the move will affect player competition, consumers will hope the potential co-op merger won't make grocery prices climb higher in an already difficult cost-of-living environment.
'Meaningful benefits'
"We note it is for the Commerce Commission to assess robustly and also that the boards of both Foodstuffs North Island and Foodstuffs South Island are clear the merger must deliver meaningful benefits for customers and all our stakeholders, and that would be a positive outcome," NZFGC chief executive Raewyn Bleakley told BusinessDesk in a statement.
She said the council would canvas the views of its supplier members carefully and "actively participate" in the consultation process.
The Commerce Commission's competition general manager Antonia Horrocks said the commission had been approached by both of Foodstuffs co-ops about a "proposed merger between the two entities".
"We have advised the parties that, in our view, the potential transaction is best assessed in a public framework under the commission's merger clearance regime, and the parties have indicated they will be filing a clearance application in due course,' she said.
Horrocks added that the clearance process would include the opportunity for interested parties - including suppliers - to respond to the proposed merger.
"Preserving the competitiveness of markets in New Zealand is an enduring priority for the commission, and we will carefully scrutinise the implications of the deal for suppliers and consumers," she said.
The commission said while it was waiting for the merger application, it would be making no further comments; this included Pierre van Heerden, who was appointed as New Zealand's first-ever grocery commissioner back in July of this year.
Foodstuffs North Island operates Pak'nSave, New World, Four Square, and wholesaler Gilmours. Photo / Myjanne Jensen
Pinched
Currently, both the North Island and South Island co-ops operate as separate entities working on an owner-operator model across the country and 532 owner-operated stores.
Foodstuffs North Island operates Pak'nSave, New World, Four Square, and wholesaler Gilmours. Foodstuffs South Island operates New World, Pak'nSave, Four Square, Raeward Fresh, On the Spot, and wholesaler Trents.
While food price inflation has been pinching consumers' wallets, it helped increase Foodstuffs North Island and South Island's 2023 earnings, as BusinessDesk reported in July.
South Island co-op chair Russell McKenzie even commented at the time in Foodstuffs South Island's 2023 annual report that the 6.9 per cent jump to $3.41 billion in annual sales had been driven primarily by food price inflation.
The South Island co-op reported total 2023 revenue was $3.23b, up from the $3.01b in its full 2022 financial period.
The North Island co-op reported that revenue jumped from $4.02b in 2022 to $4.33b in 2023 - up 6.9 per cent or $278.5m from the previous year.
Profit for the North Island's 2023 period came to $44.9m, slightly down from $45.4m in the previous year. Foodstuffs South Island's 2023 net profit came to $6.9m, a jump from its loss of $1.3m in 2022.
Woolworths New Zealand told BusinessDesk it wouldn't be releasing a statement on the news.
Take your Radio, Podcasts and Music with you