Vodafone profits down 16 percent
Author

Publish Date

Tue, 4 Sep 2018, 8:37pm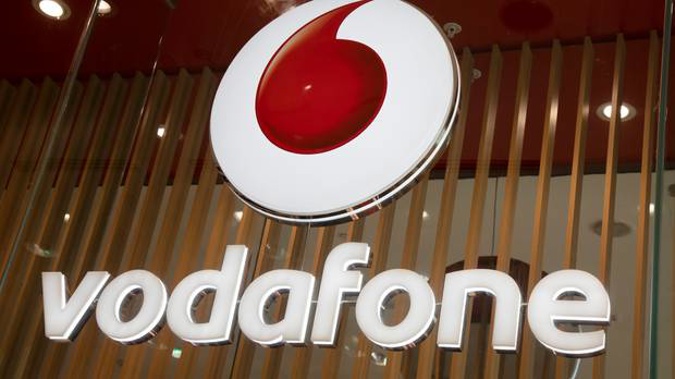 Vodafone profits down 16 percent
Author

Publish Date

Tue, 4 Sep 2018, 8:37pm
Vodafone New Zealand is treading water until its new chief executive Jason Paris takes over the reins in November, analysts say.
The company posted an annual profit of $39.9 million in the year to March 31, down 16 per cent from $47.6m a year earlier.
Its revenue rose 0.2 per cent to $2.03 billion in a period when mobile customer numbers rose 3.2 per cent to 2.56 million and broadband customer numbers increased 3,000 to 426,000.
Earnings before interest, tax, depreciation and amortisation fell 5 per cent to $403 million, lagging behind rival Spark's 2.2 per cent ebitda gain to $1.04b in the June year reported last month.
Milford Asset Management senior analyst Frances Sweetman said Vodafone's annual result was disappointing.
"Revenue was flat which is a bit disappointing but not surprising given the Spark mobile result was very strong. Spark grew mobile revenue by 7 per cent and it's continued to take share over the last 12 months, and Vodafone has obviously suffered as a result of that," Sweetman said.
"It was the increase in operating expenses that pushed profit down."
Vodafone puts the drop in profit down to rising device costs, its wage bill and tighter margins.
Its device costs for handsets and modems rose 4 per cent to $366.4m, while other direct costs including content, managed services and regulatory fees increased 2.9 per cent to $190.1m.
The mobile operator's wage bill rose 4.4 per cent to $257.2m, underpinning an increase in indirect operating costs such as IT and network maintenance, leases and advertising to $688.4m from $659.5m in the prior 12 months.
Sweetman said the overall result was not terrible but not great either.
"Vodafone has been losing share to Spark in the key mobile market, and that is a big portion of their profitability ... they are almost treading water until Jason [Paris] comes in and provides them with a new direction," she said.
Russell Stanners, the current chief executive of Vodafone New Zealand, will leave the company next month. Jason Paris, who is Vodafone's director for convergence and acceleration for Asia, the Middle-East and the Asia-Pacific, will start in the role on November 1.
Spark had 2.458 million mobile customers as at June 30, the end of its financial year, an increase of 2.8 per cent from the same time a year earlier, while Vodafone had 2.578m mobile customers - an increase of 3.7 per cent.
Vodafone had 428,000 broadband customers as at June 30, an increase of 0.7 per cent, while Spark had 700,000 broadband customers, an increase of 1.9 per cent.
Sweetman said Vodafone had likely bided its time ahead of its new CEO signing on, and had matched Spark's popular unlimited data and calling mobile plan.
"Spark owned that plan in the whole market for most of this year and that's been a big driver of Spark's revenue growth and profitability improvements in mobile, and now Vodafone has matched that offer.
"It feels like they're somewhat matching the competition but perhaps waiting for a new direction."
The future of New Zealand's mobile market and the leading telecommunication provider would be heavily dependent on the roll out of 5G technology, she said.
"There's technology change on the horizon with 5G and at the moment Spark is the only one who has a very firm strategy of trying to introduce 5G to New Zealand before the America's Cup," Sweetman said.
"It's more difficult for Vodafone to build a business case around 5G because it doesn't have a fixed wireless subscriber base needs that additional data that it can justify the investment across, that Spark does have.
"It feels like at the moment Spark is ahead in the technology race."
Hobson Wealth Partners investment strategist, Ed Glennie, said he believed Vodafone's incoming CEO would lift the company's performance.
"I think that's quite a positive development and could actually be an area for improvement. Having a new CEO should make a difference," Glennie said.
But Glennie said he did not expect Vodafone to float on the New Zealand Stock Exchange, at least not in the short term.
"This time last year there was anticipation of a Vodafone float. From a market perspective unless they actually show exciting results then they are not going to get the value that they want," he said.
"There growth is pretty limited, revenue is more or less flat year on year, and if you're listing a company, unless you're paying out a big dividend, it's not necessarily something the market [wants]."