Union vs Restaurant Association: Clash over pay and employment trial plans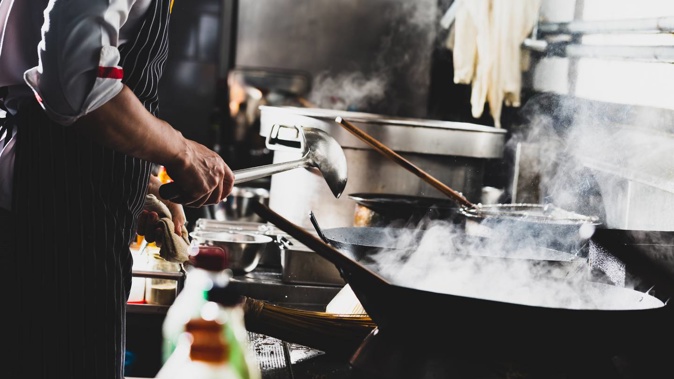 Union vs Restaurant Association: Clash over pay and employment trial plans
The Restaurant Association is looking forward to the National-led Government scrapping fair pay legislation and reinstating 90-day trials, but Unite Union sees the potential move as dismal.
The moves had been signalled by the National Party as part of its 100-day action plan.
A post-election survey by the Restaurant Association shows a new-found optimism after a blue victory over the weekend.
Eighty per cent of nearly 300 businesses surveyed were positive about what the change in government would bring to the industry, but Unite Union national secretary John Crocker said the move would be a step backwards.
Hospitality was rife with employment abuse, Crocker said.
"It's a troubled industry - we see widespread minimum standards breaches and they need to be addressed."
The reintroduction of 90-day trials would put fuel on that fire, he said.
 "If you've got a minimum standards breach like not getting your breaks, which is pretty common in hospitality, you speak up about it, and get fired for asking your employer not to break the law."
Restaurant Association chief executive Marisa Bidois said employment trials gave owners and employees a chance to see if the job was the right fit.
Marisa Bidois is chief executive of the Restaurant Association.
"The 90-day trial periods are all about providing a balance of risk for our business as well."
Owners were pleased to hear of the plans because the legislation had been challenging for them, Bidois said.
"Our industry has gone through a lot over the last few years. There has been a lot of challenges, a lot of financial hardship as well," she said.
"We need our business owners to be feeling optimistic about the future, that's important for growth and innovation in our sector."
Crocker said it was overly simplistic to look at fair pay as a one-way street.
"The higher minimum wages are - yes, employers have to spend a little bit more money, but also their customer base increases, and those people have more disposable income. The less inequality we have in our society, the richer the customer base for small businesses."
Tricky Hartley, who employed 19 people in his Auckland restaurant The Conservatory, said employers had been bogged down in slow processes and red tape and needed to be free to make the best choices for their staff and their business.
"Any good employer will pay their staff what they're worth - and that's 98 per cent of the industry," he said.
"Wages have gone up, and rightly so, but to then have a blanket approach that we have to pay people a certain amount, have to give X amount of holiday pay, X amount on public holidays, doesn't work for a lot of businesses."
Wellington Graze Winebar co-owner Max Gordy said his small business model meant he was able to pay his staff well, but larger businesses might find it more of a challenge.
"I think there's a lot of people that abuse the system, and I think that if hospitality workers had a little bit more confidence, they could make sure that those people that have abused the system aren't able to do that in the future," he said.
"But, unfortunately, a lot of people feel bullied by a lot of big people using those 90-day trials."
The relationship between employers and staff worked better if both parties could openly communicate about workplace issues without fear of recrimination, Gordy said.
- RNZ
Take your Radio, Podcasts and Music with you