TVNZ considering pay wall for its website
Author

Publish Date

Wed, 24 Oct 2018, 8:39PM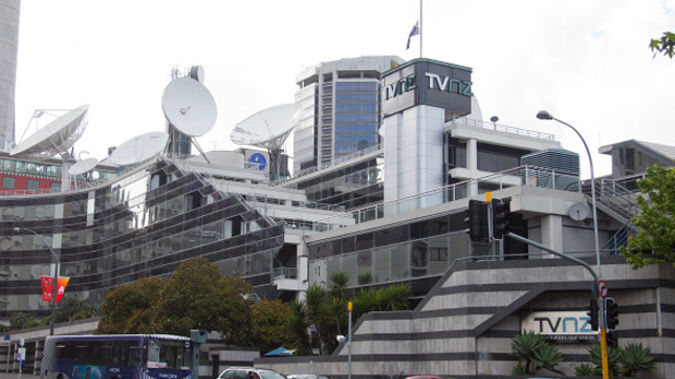 TVNZ considering pay wall for its website
Author

Publish Date

Wed, 24 Oct 2018, 8:39PM
State broadcaster TVNZ may charge Kiwis for TV shows on its website next year, chief executive Kevin Kenrick says.
Speaking to the Herald at ASB Theatre, this year's venue for the company's annual content showcase, Kenrick wouldn't provide specific details on the proposed timeline for the move but said TVNZ was open to offering online consumers an ad-free experience in exchange for a subscriber fee.
"We expect we will trial multiple monetisation options and we think that's just a natural extension of what we're doing right now," Kenrick said.
Many broadcasters and news outlets around the world make their audiences pay for videos or news. New Zealand Herald publisher NZME will soon charge online readers for some of its premium journalism.
It wouldn't be difficult for TVNZ to introduce a payment requirement – or option – given that the bones of a subscriber model are already in place in TVNZ, which has since 2014 required users to sign in and currently has over 1.4 million user accounts.
NZ On Air's 2018 report also indicates a highly engaged audience, with time spent on local on-demand services rising from 74 minutes per day in 2014 to 115 minutes this year.
TVNZ's active users contribute toward a weekly reach of 300,000 and have cumulatively seen the platform tally over 100 million streams in the last year.
Kenrick has now set the ambitious goal of doubling that in 2019 through added investment in content and user experience – creating a bigger pool of potential paying subscribers while also offering more scale for advertisers.
This latter group is perhaps even more important given the continued importance of ad dollars in keeping the lights on at the business.
Of the $318 million revenue TVNZ reported in its full-year results for 2018, a total $301 million was attributed to directly to advertising – money that TVNZ will want to hold onto as it evolves in the coming years.
Kenrick's willingness to experiment comes at a time when TVNZ has recorded its first stable revenue figure since 2012, with year-on-year earnings lifting from 2017.
"In previous years, our focus has been on growing online revenue fast enough to offset declines in TV, but getting our first stable revenue in six years just gives you a bit more confidence as an organisation. It gives you the confidence to invest a bit more and place some bigger bets."
But that doesn't mean changing everything that's worked so far.

"We're not shying away from advertising as being our primary commercial model and," he says.
"In fact, we believe that we can do that in a way that could be great for both viewers and advertisers."
The best example of consumers being given choice is perhaps the Spotify model, which gives subscribers ad-free access to all the music they want in exchange for a subscription fee.
Something like this could ensure that TVNZ maintains its advertising revenue, while simultaneously deriving some additional revenue from a smaller (younger) group who have become accustomed to paying to avoid ads.
Kenrick takes the debate about the ad-funded model further, saying the most successful tech companies have all based their businesses on advertising.
"If I look at Google or YouTube that's obviously an ad-funded model. And if I look at something like Netflix, that's obviously a subscriber-funded model. The difference is that one of those is profitable, the other is not."
Netflix debt was this week tipped to exceed US$10 billion ($15.26b), as the US-based company continued to invest massively in new content.
"[Former Sky CEO] John Fellet was on the money a few years ago when he said 'it's not that hard to sign a cheque and buy some content'. The hard bit is making revenue from it."
Knowing how to make money from content is still something traditional broadcasters have in their favour (albeit in diminishing returns over the last decade), and an emboldened TVNZ looks set to attempt to transplant this online via a few new tricks in 2019.