Auckland rail strike slammed by Transdev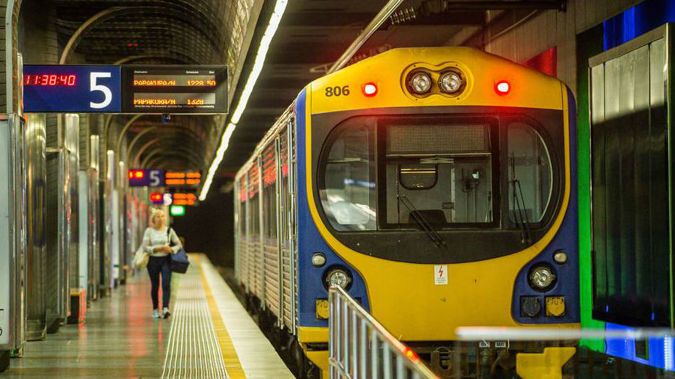 Auckland's rail operator says it has asked unions back to the table in a bid to stop a workers' strike threatening to bring the city to a halt.
The more than 30,000 Aucklanders who catch trains in the city daily are being warned to find alternative ways to work as rail workers go on strike for 24 hours from 2am on Friday.
The worker's union is opposing a proposal by French rail operator Transdev to move to driver-only trains across the network, saying it will put lives in danger.
On Thursday, Transdev's Auckland managing director, Michel Ladrak, told reporters the union was jumping the gun and that the details of safety arrangements were still being planned and developed with Auckland Transport.
That planning would be finished before any changes were made.
"This is a premature strike ... We're half-way through and they're already calling the strike," he said.
"If they had said to me 'we're worried about jobs' ... then we would fully understand."
He admitted the company had not yet fully developed some safety processes - such as what would happen if there was a medical emergency onboard - but said driver- only systems had been safely introduced in Melbourne, Hong Kong, London and across Europe.
Maori Wardens and transport officers roaming the network would also still be on carriages some of the time, with security guards posted at stations, Mr Ladrak said.
The company had invited the union back to the table, but had not received a reply and was not optimistic about the strike being called off, he said.
"I would be pleasantly surprised if they did."
But the Rail and Maritime Transport Union says the company is penny-pinching with disregard for safety.
"Our members don't want to inconvenience the public, especially this close to Christmas, but they will not compromise on the safety of passengers or the rail network," advocate John Kerr said.
Auckland Transport says it hasn't had enough warning to put additional buses on to replace the trains on Friday.
"People should consider options such as travelling outside peak times, sharing rides, cycling or walking. People should also talk to their employer about their work situation," chief transport services officer Mark Lambert said.
A second strike by Wellington's train workers was called off at the last minute last week, following a separate employment dispute with Transdev.