Salaries through the roof: The NZ jobs earning more money- at last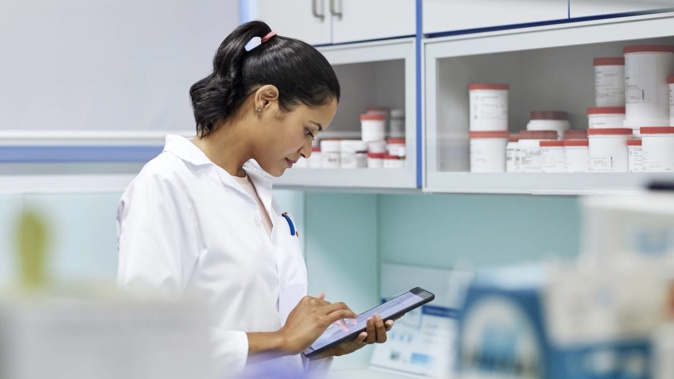 Salaries through the roof: The NZ jobs earning more money- at last
The workers forming the backbone of the economy have finally started to get some decent salary rewards, Trade Me says.
Pharmacists took out the top spot with a 20 per cent annual increase from $63,252 to $76,155 in the latest jobs data from the online marketplace.
Advertised salaries for roading jobs jumped 19 per cent over the year to $114,872.
Psychologists and counsellors had an 18 per cent bump in average pay to $84,797.
Trade Me said telecommunications staff had a 17 per cent annual uplift in average wage to $85,728.
And roofers had an 17 per cent jump in salary to $81,516.
Job applications were surging, with Trade Me Jobs sales director Matt Tolich saying the site had seen a big jump in the number of Kiwis applying for roles recently.
"In the past six months we have seen an 88 per cent spike in total job applications when compared with the same time last year."
Tolich said Kiwis were testing the market for better pay and a new role.
Roofers had decent salary increases in Trade Me's jobs marketplace in recent months. Photo / Michael Cunningham
In the third quarter, from the start of July to end of September, nationwide average wages on Trade Me rose almost $5500 to reach $71,820.
"For the past 12 months we have seen the national average salary break record after record as employers are forced to put more money on the table to help Kiwis combat the rising cost of living," Tolich added.
"While salaries have been steadily rising for over a year, the national average salary increase has struggled to match inflation, until now."
Trade Me said every single region reached a record average salary in the third quarter of 2023.
The regions with the largest annual salary growth were Wellington, Southland, Otago, Canterbury and Marlborough, all seeing average pay rise between 9 and 10 per cent on the same time last year.
In Auckland and Wellington, where many housing and living costs are often high, the average salary was already more than $70,000.
But several more regions broke the $70,000 mark for the first time last quarter, including Bay of Plenty, Canterbury, Gisborne, Marlborough, Otago, Southland and Taranaki.
Healthcare, trades and services, manufacturing and operations, education, and the hospitality and tourism sectors all registered annual increases of 8 per cent or more.
"These industries really are the backbone of Aotearoa," Tolich said.
"They're our builders, teachers, chefs and factory workers - and it's great to see these Kiwi being recognised for the contribution they make."
Tolich said the most applied for roles in September were dominated by hands-on workers with caregivers taking out the top spot, followed by drivers and couriers, farmers, storepeople and housekeepers.
The data, released this morning, was from Trade Me Jobs.
Increases by sector
Healthcare: Up 10 per cent on last year to $70,649
Trades & Services: Up 9 per cent to $71,283
Manufacturing & Operations: Up 9 per cent to $62,859
Education: Up 8 per cent to $69,487
Hospitality & Tourism: Up 8 per cent to $61,607
Take your Radio, Podcasts and Music with you