Spark wants to launch 5G network in 2020
Author

Section

Publish Date

Monday, 19 November 2018, 1:54PM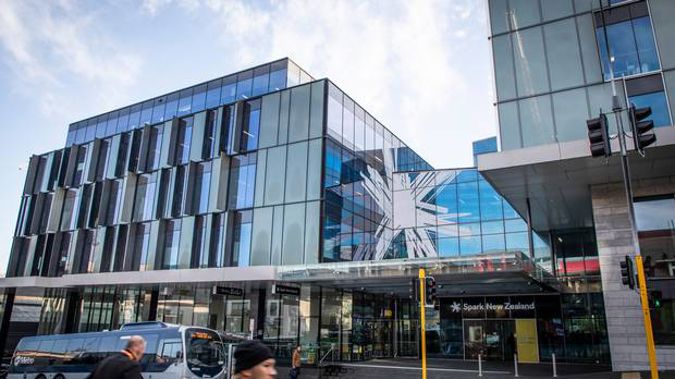 Spark wants to launch a 5G mobile network on July 1, 2020, managing director Simon Moutter revealed this morning.
Surrounded by members of Emirates Team NZ, the telco boss officially started a countdown clock today at his company's new 5G Lab at Auckland's Wynyard Quarter.
Moutter said a pre-commercial 5G service would help Team NZ analyse performance data and stream video in real-time as it prepares for the 2021 America's Cup.
He said it was possible 5G would allow viewers to watch Cup races via virtual reality headsets, with immersive high definition video fed from Team NZ's boat in real time during races.
He added that on an everyday level, mobile data traffic was roughly doubling every 12 months, 5G (which is much faster than the 4G or fourth generation technology used by mobile networks today) would be needed just to make sure cellular network didn't get congested over the next few years.
Moutter said for Spark to hit its July 2020 deadline, the government has to auction spectrum early to mid next year.
Although Spark's desired 5G launch date is 509 days away, it will take a lot of time to build and test the network, and overcome issues such as interference, Moutter said - no doubt mindful of his company's disastrous "XT" 3G network launch, when it was first taken to the High Court by Vodafone over interference, then suffered multi-day outages caused by technical glitches.
But Moutter also conceded it was tricky to give an exact timeline when Communications Minister Kris Faafoi and MBIE have yet to say when the government will hold a 5G spectrum auction - or confirm whether it will include the "C-band" spectrum that Spark is keen on.
Moutter said with Australia's 5G auction taking place this month, New Zealand is in danger of slipping behind.
The Spark boss said his company was talking constructively with the government, but he added he was getting "impatient" as other countries moved ahead.
Neither Faafoi nor MBIE offered an immediate response, but both have said the auction will take place in time for Spark, Vodafone and 2degrees to build 5G networks that can be launched in early 2020.
The 5G auction is a potential windfall for the government. Spark ($149m), Vodafone ($66m) and 2degrees ($44m) spent a total of $259m on various chunks of 4G spectrum in 2014. But as reserve prices are set, Faafoi also has to weigh the fact that the cost of bids will ultimately be passed on to consumers.
Faafoi and GCSB Minister Andrew Little are also yet to confirm whether Spark partner Huawei will be allowed as a 5G technology supplier (another area where Moutter has been vocal).
New Vodafone CEO Jason Paris says his company "will embrace 5G like it's our best friend" but he's not as impatient as Spark. The industry has to get out of a an "invest more, get less" cycle, he says
New Vodafone boss Jason Paris has taken a more softly-softly line on 5G. He told the Herald his company would "embrace 5G like it's our best friend."
But he also said telcos had to get out of a cycle of investing ahead of customer demand.
There are no 5G-compatible smartphones today, and none on the horizon.
"If we released 5G tomorrow in New Zealand, I don't think you'd be willing to pay $5 or $10 more for it. As an industry, we have to get out of this 'invest more and get less' mode," he said.
"What I want to see before we accelerate 5G is the customer use cases that justify us accelerating it and bringing it forward.
"We'll embrace it, we'll be up with the best, but I would like to see us create some value for us as well as our customers from this - not just cost for us and discounts for our customers."