SkyCity convention centre had Grenfell Tower-like cladding: $25m to remove
Author

Publish Date

Wed, 13 Feb 2019, 11:14AM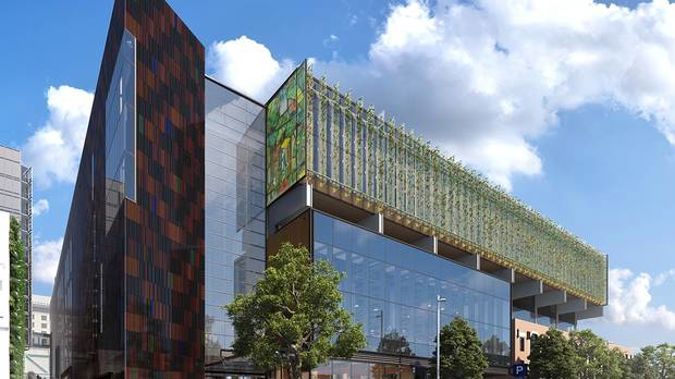 SkyCity convention centre had Grenfell Tower-like cladding: $25m to remove
Author

Publish Date

Wed, 13 Feb 2019, 11:14AM
New Zealand's biggest new convention centre was clad in a material linked to fires including the disastrous Grenfell Towers, so the cladding was removed in a $25m repair job.
SkyCity Entertainment Group this morning announced its first-half result to the NZX and contained in that was the revelation about the exterior materials, now taken down.
It said that aluminium composite panels on its massive new building had been removed at a cost of $25m part-way through construction.
Aluminium composite panel - ACP - claddings come in many forms, only some of which have highly flammable cores.
A SkyCity spokesman said today: "It was one of the many ACP brands which are on many New Zealand buildings. Hundreds of New Zealand buildings have it. But because there was scrutiny over its use, we decided to remove and replace it."
The Ministry of Business, Innovation and Employment says: "ACPs are thin sandwich-type panels made from two sheets of aluminium bound to a core of insulating material. A common use for ACPs is as external claddings on multi-level buildings as they are relatively lightweight and sturdy, while the aluminium sheets can be painted any colour."
The convention centre - designed by Warren and Mahoney, Woods Bagot, and Moller Architects - is not now due to open until the second half of 2020. It was originally planned to open this month.
The ACP panels which once clad it but have now been removed are widely used throughout the sector here, not just for cladding, but for partitions and ceilings, billboards and mounting photographs.
Some types of ACP are made with a fire-resistant core, but others use flammable plastic between the aluminium panels. In London, the spread of the Grenfell Tower fire was blamed partly on ACP cladding with a highly flammable core.
Fletcher Construction is building the NZICC and SkyCity also announced today it had withheld $39.5m payments from the builder due to the centre's late delivery.
SkyCity says the new centre will have 3.2ha of gross floor area, making it five times larger than the current largest convention facilities in New Zealand.
The centre will be able to host conferences of around 3150 people and hold one-off events for around 4000 people. It will have a transparent, open design featuring high ceilings, panoramic views and flexible, dynamic spaces and be a "building and façade designed with unique New Zealand identity."