Sky's Internet 'censorship' bid like something from North Korea: Vocus
Author

Publish Date

Wed, 29 Nov 2017, 10:31am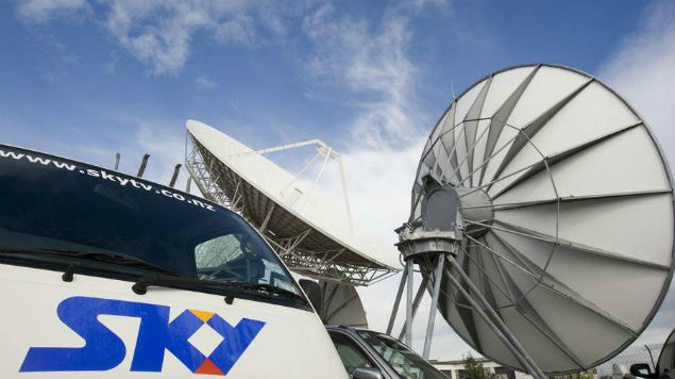 Sky's Internet 'censorship' bid like something from North Korea: Vocus
Author

Publish Date

Wed, 29 Nov 2017, 10:31am
Sky TV and Vocus are at odds over efforts to block pirating websites with both sides firing broadsides at each other.
Vocus Group, which runs the Orcon, Slingshot and Flip brands, is incensed by what it calls Sky's attempt to censor the internet by demanding broadband providers block access to a range of websites.
It has labelled Sky's demand gross censorship and a breach of net neutrality.
Sky, via its lawyers, requested that the company pick and choose the websites Kiwis can access via Spark, Vocus, Vodafone and 2Degrees networks.
A Sky TV spokeswoman says when it comes to piracy, New Zealand is lagging behind in legal protection for content creators and legitimate content businesses, with 42 countries around the world already having similar laws in place.
Sky is not "taking it upon ourselves to make censorship calls", we are proposing to follow a thorough and careful legal process, which involves seeking a court order under the copyright act that requires ISPs to block specified infringing sites, she said.
"It's not about a 'breach of equality and freedom of information', it's about calling out pirate sites who pay nothing to the creators of movies, TV and sport content and simply steal it for their own gain."
Vocus disagree, and says blocking a few websites will do nothing to stop piracy.
"Sky's call that sites be blacklisted on their say-so is dinosaur behaviour, something you would expect in North Korea, not in New Zealand," Vocus consumer general manager Taryn Hamilton saod.
The request was in direct opposition to the idea the internet was a free and open resource which could be accessed without censorship, he said.
The Pirate Bay, a entertainment downloading website, was only at 23 per cent of its 2013 peak and Netflix has fast become the largest content provider in the country, according to Mr Hamilton.
Meanwhile, lobby group InternetNZ said Sky's response was an "extreme step in response to a problem of limited scale".
"Site blocking works against the very nature of the Internet. Site blocking is very easily evaded by people with the right skills or tools," chief Jordan Carter said.
"If blocking is ordered, it risks driving content piracy further underground."
He said the group was taking legal advice to see whether a court could actually order a block.
- NZ Newswire