Singapore Airlines flights raise hopes for Wellington runway extension
Author

Publish Date

Thu, 21 Jan 2016, 5:17AM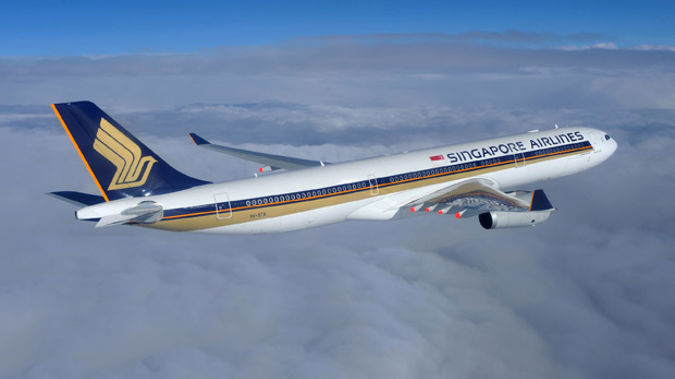 Singapore Airlines flights raise hopes for Wellington runway extension
Author

Publish Date

Thu, 21 Jan 2016, 5:17AM
There's hope the arrival of Singapore Airlines to Wellington indicates a keenness to utilise the airport's proposed runway extension.
The airline will start flying between Singapore and Wellington in September, and comes as questions are asked if an extension will lead to new routes.
Wellington Airport CEO Steve Sanderson said it's the first step.
"We're very encouraged by this but equally the runway is a long project - if we get the consent and then we construct it, it will be available in 2020."
Mr Sanderson said it shows big airlines can see there's a market in Wellington.
"What it does do is it recognises with Singapore Airlines that we do have the demand in the Wellington region and it demonstrates their confidence that there's enough people who want to travel to Singapore and beyond."
The Wellington City Council has welcomed the announcement as great news for the city, opening up more business and tourism opportunities from Asia.
Deputy Mayor Justin Lester said they have been working on increasing their international connectivity for up to five years.
"We're going to see 90,000 new passengers into the city, we've got four flights a week and this is the first major international airline that says yes we're confident in the Wellington market."
The Deputy Mayor believes Singapore Airlines commitment to the capital helps the case for an airport runway extension.
He said it shows airlines are looking to fly to Wellington and the extension will cater for that in the future.
"In the course of the next fifty years there's only going to be more market growth in Wellington, there's going to be more international travel and Wellington is likely to need the extension if we want to grow even further."
Singapore Airlines will be flying direct from the capital to Canberra, the flights will stop in the Australian capital to re-fuel for 90 minutes, before carrying onto Singapore.