Reserve Bank expected to cut OCR
Author

Publish Date

Thu, 11 Aug 2016, 5:32am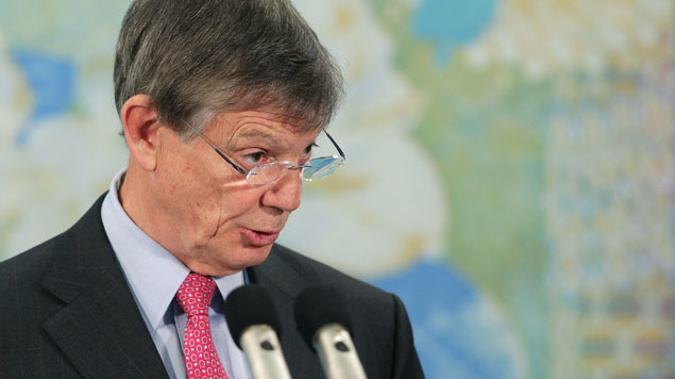 Reserve Bank expected to cut OCR
Author

Publish Date

Thu, 11 Aug 2016, 5:32am
The Reserve Bank is expected to cut interest rates today and there's a warning the move will fuel the already overheated housing market.
Most economists expect governor Graeme Wheeler will cut the Official Cash Rate by 0.25 per cent.
Some are speculating he will go even harder and cut it by half a percentage point.
The central bank has indicated it will have to lower the OCR from it's current 2.25 per cent to bring down the value of the New Zealand dollar.
At around US71 cents, it's currently higher than the bank had expected.
That's making imported goods cheaper and keeping inflation lower than the bank wants it to be.
Inflation at the low rate it is now isn't good for the economy and Mr Wheeler has to weigh that up against the effect lower mortgage rates will have, if the retail banks pass it on.
Labour's finance spokesman, Grant Robertson, says a cut will show that the "stuttering economy" is now a bigger concern for the bank than the impact a cut will have on the housing market.
"Mr Wheeler can't do it on his own," he said.
"The government must take action to support growth in the productive sector of the economy and increase capital spending to back the bank's actions."
Mr Robertson says an OCR cut will "spur on the speculators" and push house prices even higher.
Finance Minister Bill English is holding off on talking about potential consequences until after the decision's made but acknowledges there are challenges.
"Governments all around the world have got a challenge with low inflation, the tax take doesn't grow as fast as used to be the case for two or three economic growth, which means we've got to make better decisions as we go, and that's an ongoing pressure."