High-quality honey targetted by thieves at Pak'n'Save
Author

Publish Date

Thu, 23 Aug 2018, 11:26am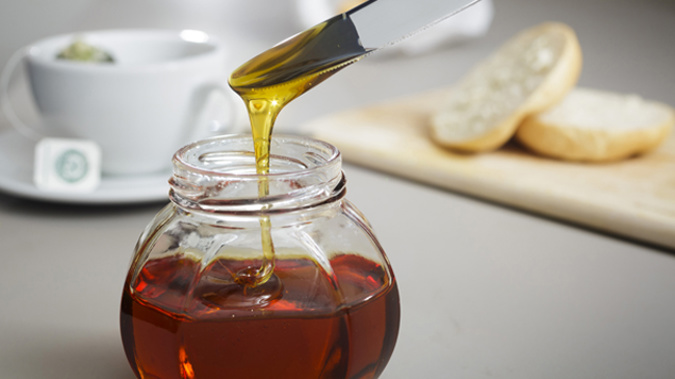 High-quality honey targetted by thieves at Pak'n'Save
Author

Publish Date

Thu, 23 Aug 2018, 11:26am
High-quality honey is the latest target of thieves with one Auckland Pak'nSave resorting to desperate measures to keep the sweet ingredient secure.
Similarly to cigarettes kept out of reach, Pak'nSave Westgate has been forced to keep its Unique Manuka Factor honey locked away behind counters.
Signs at the West Auckland supermarket say the pricey honey has been taken off shelves due to theft.
Consumers now have to ask for it at check-outs.
A Pak'nSave spokeswoman said theft of UMF honey products at Foodstuffs' Pak'nSave Westgate store had been "significant enough to warrant the move".
"New Zealand UMF Honey is renowned for its quality, hence its appeal to customers, and occasionally thieves. Theft of any kind is not tolerated at all," the spokeswoman said.
"The store appreciates this is annoying for customers and the team is looking at alternative ways to deal with this issue."
Similar anti-theft measures had been introduced at other Foodstuffs stores in the past, she said, such as with Bluff oysters when in season.
A spokeswoman for supermarket Countdown told the Herald a number of its stores also had UMF honey products kept behind counters.
"Theft is a reality of retail unfortunately but we have a number of measures in place throughout our stores to deter and prevent theft as much as possible."
First Retail Group managing director Chris Wilkinson said targeted theft of UMF honey had been ongoing for months.
"First it was the pharmacies that experienced this, then the tourist stores and now supermarkets," Wilkinson said. "The honey in some specialist retailers is selling for over $100 each, which means they are a magnet for thieves."
Wilkinson said the UMF honey products were likely being stolen to order.
"The popularity of these products for Chinese tourists, in particular, has meant they are in hot demand.
"It's likely the products are being stolen to order, then consolidated for re-sale through unscrupulous channels. This seems to be the experience of those who have been managing this unique niche in shoplifting."
Theft-to-order is widespread throughout New Zealand's retail sector and has been increasing over the past five years.
Foodstuffs owns Pak'nSave, New World and Four Square.