NZ seeks exemptions from US tariffs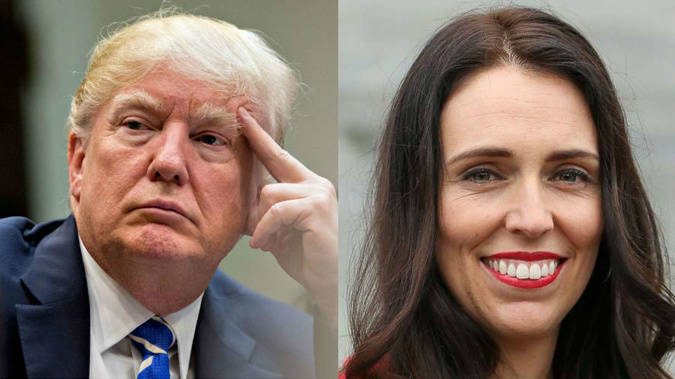 NZ seeks exemptions from US tariffs
New Zealand is actively seeking exemption from the punitive tariffs imposed on imports of steel and aluminium to the United States.
New Zealand is arguing it has a relationship with the US "not unlike Australia's", has a trade deficit with the US and is such a small producer that it represents no threat to US manufacturers.
Prime Minister Jacinda Ardern and Trade Minister David Parker fronted an announcement after the weekly Cabinet meeting, with Mr Parker saying he had been working on seeking the exemption since before he departed for the March 8 signing of the Comprehensive and Progressive Trans-Pacific Partnership trade and investment pact in Chile.
"We have what I would characterise as an important and broad relationship with the United States, not unlike Australia's relationship, so we believe we have a strong case for an exemption," said Ms Ardern.
"That case is enhanced by the fact that we are clearly not a target here."
New Zealand's two largest metal production plants are owned by Australian companies. The New Zealand Steel refinery at Glenbrook, South Auckland, is owned by Bluescope, while Rio Tinto is the majority shareholder in New Zealand Aluminium Smelters, which operates plant at Tiwai Point, near Bluff.
Ms Ardern said New Zealand exported $39 million and $23 million worth of steel and aluminium respectively in the last year, although "not small for those who are exporting".
"Also, the US has a trade surplus with New Zealand. Some of what the president is rowing against, we are not the target of," she said.
US President Donald Trump has cited both the trade surplus the US runs with Australia and its defence alliance as reasons for exempting Australia from the tariffs.
Commenting on speculation about the potential for ex-patriate New Zealander Chris Liddell to replace Gary Cohn as Trump's chief economic adviser, Mr Parker said he expected Mr Liddell "would be wanting to do his duty by his new employer but also what he could for New Zealand."