NZ dollar sinks further as Turkish crisis hits
Author

Publish Date

Mon, 13 Aug 2018, 10:34am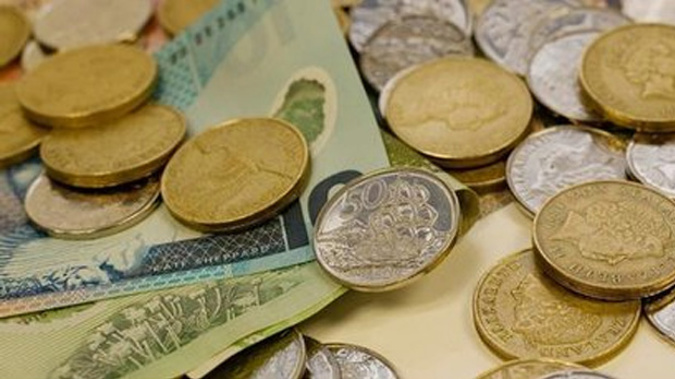 NZ dollar sinks further as Turkish crisis hits
Author

Publish Date

Mon, 13 Aug 2018, 10:34am
The New Zealand dollar dropped below 66 US cents for the first time in more than two years as Turkey's economic woes saw the Turkish lira sink by almost a quarter, sending ripples through broader financial markets.
The kiwi traded at 65.68 US cents as at 8am in Wellington, little changed from 65.79 cents at the New York close on Friday and down from 66.10 cents last week in Asia. The local currency last slipped below 66 US cents in March 2016. The trade-weighted index was at 71.33 from 71.36.
Stocks on Wall Street and commodity prices fell as fears of Turkey's escalating inflation were compounded by US President Donald Trump threat to slap tariffs on the nation. Turkey's lira slumped as much as 24 percent, and was recently at 7.0849 per US dollar, losing about 34 percent of its value since Wednesday. Turkey's president Recep Tayyip Erdogan opposes higher interest rates in response to inflation and the European Central Bank is reportedly concerned about some bank exposures to Turkey. The kiwi climbed to 4.6625 lira from 4.2306 lira last week.
"While Turkey is in many ways an idiosyncratic case (many emerging market countries have been repairing their external imbalances over recent years), the risk remains that there could be further spill-over to other emerging markets (EM) if the Turkish authorities don't take serious steps to stop the crisis," Bank of New Zealand interest rate strategist Nick Smyth said in a note. "A broad-based EMFX decline would likely be associated with further weakness in the NZD given the prevailing correlation over the past year and the likely decline in risk appetite (EM bond spreads are included in our risk appetite index)."
The local currency was already on the back foot after the Reserve Bank last week pushed out a projected rate hike by a year, putting the need to stoke economic growth over early signs of inflation. Governor Adrian Orr has also said a cut to the official cash rate is still an option.
Local data today include the Business New Zealand-BNZ performance of services index, which will be closely watched for any signs of slowing economic growth.
The kiwi fell to 72.51 yen form 73.02 yen on Friday in New York and traded at 90.35 Australian cents from 90.24 cents. It was almost unchanged at 57.74 euro cents from 57.76 cents last week and traded at 51.50 British pence from 51.55 pence. The kiwi fell to 4.4956 Chinese yuan from 4.5066 yuan last week.
- BusinessDesk