New Zealand is a takeaway nation: report
Author

Publish Date

Fri, 6 Jul 2018, 11:52am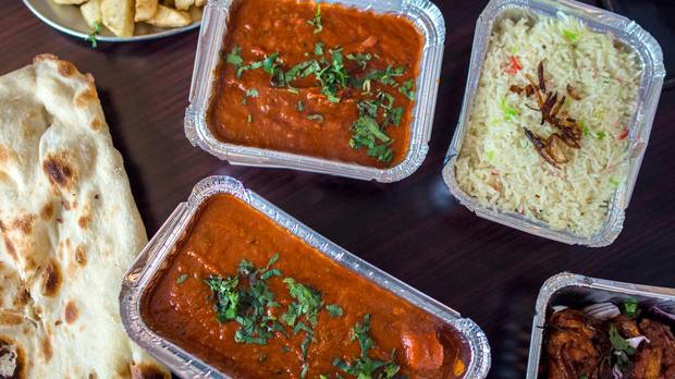 New Zealand is a takeaway nation: report
Author

Publish Date

Fri, 6 Jul 2018, 11:52am
Fish and chips is the most popular takeaway among Kiwis, followed by Indian food and pizza, according to a report by food ordering firm Menulog.
Hawaiian is the top choice of pizza topping amongst New Zealanders and gourmet burgers are fast-becoming a top choice for takeout delivery.
Kiwis spent $2.85 billion on food and beverage services in the March quarter. On a seasonally adjusted basis, that is down 0.5 per cent from $2.86b in the December quarter, according to the latest retail trade survey.
New Zealand is one of the world's fastest-growing takeaway markets.
About 1.2 million Kiwis - a quarter of the population - order takeaways for delivery, according a survey conducted by YouGov Galaxy Research, using data and insights from Menulog, which has 900 restaurants on its platform locally.
Research by London-based insights company Global Data predicts annual growth in New Zealand's takeaway delivery market to be up 6.7 per cent by 2021 - double the growth forecast for dining out at restaurants.
Menulog New Zealand manager Paul Dodds said the growth in the industry came down to technology making it easier and more convenient for Kiwis to use.
"There is now a huge variety of cuisine being delivered to people's doors. We're also seeing people's dining habits change as the range of cuisine continues to grow - and that is great for both consumers and local restaurants," Dodds said.
Menulog's report found three-quarters of Kiwis put off going out to dinner to stay at home and order takeaways.
The Australian company has 300,000 active users in New Zealand, with 70 per cent of its orders placed on a mobile device. The average spend per order is $42.
First Retail Group managing director Chris Wilkinson said busier lifestyles meant an increasing amount of Kiwis were eating out or opting for takeaways.
"The takeaway market is intensely competitive in New Zealand, reflected in loss-leader pricing, package deals and brands looking to extend their relevance, such as extending into lunch and breakfast offers," Wilkinson said.
"There are a number of factors driving the takeaway market including competition, continued refreshment of offer and innovative delivery solutions that have closely engaged our millennials and [those with] increasingly busier lifestyles."
McDonalds has one store for every 27,000 people in New Zealand, one store for every 25,000 people in Australia and one store for every 14,000 people in the US, Wilkinson said.
He said delivery services such as UberEats had driven demand for takeaways.
"UberEats and DeliverEasy have really transformed demand and while affecting the margin of businesses, have increased sales for businesses that are participating," Wilkinson said.
"These have become solution providers for consumers coping with increasingly congested metropolitan areas, flexible working hours."
-NZ Herald