New record: Annual net migration tops 110,000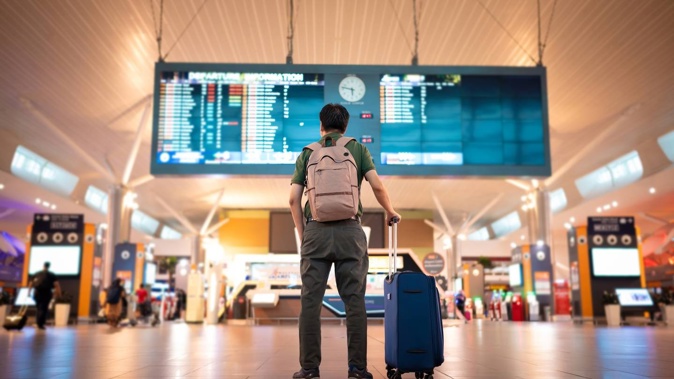 New record: Annual net migration tops 110,000
New Zealand gained 110,000 migrants in the year to August 31. 
The country had a record net migration gain of 110,200, according to provisional estimates released by Stats NZ today. 
In fact, revised estimates show annual net migration first exceeded 100,000 in the July 2023 year. 
Citizens of India, the Philippines, China, Fiji, and South Africa drove net migration gains. 
"Annual migrant arrivals reached an all-time high of 225,400 in the August 2023 year," Stats NZ population indicators manager Tehseen Islam said today. 
"The 115,100 migrant departures were just below the annual record of 117,400 in the February 2012 year," Islam added. 
Net migration is the difference between migrant arrivals and migrant departures. 
The net migration loss of 42,600 New Zealand citizens in the latest data is approaching the record loss of 44,400 in the February 2012 year. 
There have been 17 consecutive months of net migration gains of non-New Zealand citizens since autumn 2022, amounting to 167,500 people. 
That net migration gain compared with a net migration loss of 32,300 non-New Zealand citizens in the 24 months from April 2020 to March 2022, when Covid-related border and travel restrictions were in place. 
Australia and other countries abroad have lured New Zealand citizens, but Aotearoa is attracting more newcomers. Photo / Supplied 
There have been 22 consecutive months of net migration losses of New Zealand citizens to August 2023, amounting to 61,100. 
That follows 27 months of mainly net migration gains of New Zealand citizens, amounting to 32,100. 
For much of that time, the majority or plurality of New Zealand citizen migrant departures have been to Australia. 
After a huge surge in arrivals in months after the borders opened, the net migration rate has hit a new annual high every month this year. 
A net migration gain of 96,200 was recorded in the year to July 31. 
Kiwibank card spending data yesterday suggested the retail sector was feeling gloomy, but new migrants could offer those businesses a lifeline. 
But ASB senior economist Mark Smith in August said months of strong net migration had not delivered the economic or housing market boom many people might have expected. 
Take your Radio, Podcasts and Music with you