Major law firms repay millions received from wage subsidy
Author

Publish Date

Wed, 6 May 2020, 4:50PM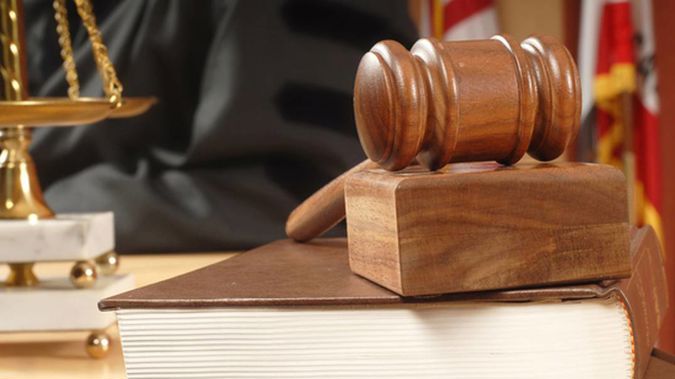 Major law firms repay millions received from wage subsidy
Author

Publish Date

Wed, 6 May 2020, 4:50PM
Bell Gully, the only of the so-called "big three" law firms to take the Government's wage subsidy, has joined rivals in saying it will repay the money.
Having initially declined to say whether there were circumstances under which it would repay more than $1.8 million it was paid in early April, Bell Gully chairwoman Anna Buchly issued a second statement on Wednesday evening saying the firm was in a position to refund the Government.
"The board has met today and determined the firm will be in a position to repay the subsidy whilst still meeting our commitments to our staff," Buchly said.
"We intend to do so shortly."
The announcement was the third of the day of its kind by a major law firm, bringing the amount to be repaid by the major law firms to more than $6m.
On Wednesday morning Simpson Grierson, which initially claimed $2,335,108.80 said it had repaid the money after demand for its services in April was stronger than expected.
Several hours later MinterEllisonRuddWatts, which had earlier said that it was hopeful that it could repay the money, announced that it had done so. It had claimed more than $2m.
Meredith Connell, holder of the Crown Solicitor warrant in Auckland for almost a century, has indicated it is likely to repay the subsidy it applied for. It was paid $1.6m in subsidies for 236 staff.
"We haven't experienced anything like the downturn in April we feared back in March," Meredith Connell chief executive Kylie Mooney said, adding that it was "mostly likely" the money would be refunded.
The moves came amid mounting criticism that the firms had accepted the subsidy after years of strong growth saw major law firms reporting rising profits over a number of years.
After the Ministry of Social Development (MSD) allowed the public to search for recipients of the wage subsidy, lists of elite law firms which had taken the subsidy began circulating.
A report by former Finance Minister Sir Roger Douglas and University of Auckland Professor Robert MacCulloch released last week questioned why major firms needed the money when partners "have enjoyed years of high six (and sometimes even seven) figure salaries".
The pair added: "Why haven't they been required to fend for themselves and their businesses? Why, when the good times suddenly come to an end, have they gone cap in hand to the Government?"
On Tuesday National Party leader Simon Bridges, who had a career as a lawyer before entering Parliament said major law firms did not need the money.
Like a number of its rivals which have responded to questions about the subsidy, Bell Gully said it made the decision as the country went into lockdown, when there was a high degree of uncertainty about revenues.
"It was a decision to provide immediate support to our staff. The application was one of a full suite of measures taken to mitigate these impacts: we have also significantly reduced and delayed partner draws and reviewed all costs and discretionary spending," Buchly said.
Within legal circles Bell Gully is considered to be in a top tier, matched only by Russell McVeagh and Chapman Tripp.
Neither of the other two "big three" applied for the money and some partners have expressed surprise at the decision of other top law firms to do so.
Duncan Cotterill, which claimed nearly $1.5m under the scheme, declined to make any comment about its decision to take the wage subsidy.