'Significant doubt' on MediaWorks' future as a going concern - auditors
Author

Publish Date

Fri, 20 Oct 2023, 2:08PM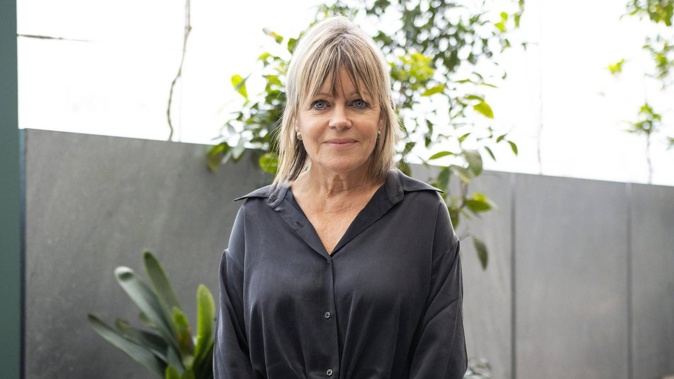 'Significant doubt' on MediaWorks' future as a going concern - auditors
Author

Publish Date

Fri, 20 Oct 2023, 2:08PM

A "material uncertainty" exists that may cast "significant doubt" on whether media company MediaWorks can continue as a going concern, auditors PwC say. 
MediaWorks - which owns some of New Zealand's biggest radio music stations including The Breeze and More FM as well as an outdoor advertising business - incurred a loss of $125.9 million in the financial year ended December 31 following a $110m impairment.
As of that date, the group's current liabilities exceeded assets by $19.4 million.
MediaWorks has released financial statements today which reveal it has breached banking covenants and that ongoing lending support is conditional on a number of factors, including having an external adviser review its strategic plans and operations. 
"The group also required an amendment with respect to covenant testing at 30 June 2023 and 30 September 2023 and a subsequent waiver of the 30 September covenants," said PwC in a letter dated Thursday last week, and attached to the financial statements 
"The ability of the group to support its ongoing operations over the forecast period to 30 June 2025 is dependent on a successful renegotiation of its lending terms with the lenders including revised facility limits and covenants and to meet the terms of any revised agreements ongoing. 
"These events and conditions along with the other matters set out in note two indicate that a material uncertainty exists that may cast significant doubt on the group's ability to continue as a going concern. Our opinion is not modified in respect of this matter." 
In notes to the financial reports, MediaWorks said it had found trading conditions challenging in 2022. 
"In response to this, the group has completed a company-wide restructure and cost savings programme, and the financial covenants under its syndicated facilities agreement were amended in February 2023 for the quarterly covenant measurement periods ended 30 June 2023 and 30 September 2023 respectively." 
The notes say the group's September 30, 2023 covenants were then waived. 
"However, the group is forecasting that the covenant will be breached for quarterly measurement dates from 31 December 2023 onwards. 
"Therefore, the group is in the process of negotiating revised lending terms with its lenders. 
"While negotiations are in progress, the lenders have indicated their continued support for the business including availability (subject to credit approvals and documentation) of a short-term working capital facility to 7 December 2023, deferral of debt amortisation payments and a waiver of the September 2023 covenants as outlined above. 
"The lenders' support and the outcome of the refinancing process are conditional on the group's satisfactory fulfillment of the lenders' requirements including the provision of additional cash flow forecasts, due diligence and review carried out by an external advisor on strategic plans and operations of the group and the group continuing to make interest payments as and when due." 
The company put a brave face on the numbers last week, citing a number of operational improvements and green shoots – it says 2023 has also been challenging but there are "encouraging signs of business confidence returning". 
MediaWorks operates a suite of popular music radio stations including The Breeze, More FM, The Edge, The Rock and Mai as well as a big outdoor advertising arm. 
It closed Today FM suddenly in late March, citing the need for cost cuts in a tough market. Dozens of staff, including hosts such as Tova O'Brien, Lloyd Burr and Rachel Smalley, lost their jobs. The company revealed today it has removed about $10m annually in costs. 
MediaWorks chief executive Wendy Palmer has just been appointed into the role fulltime, following period as interim CEO. 
With that change, she said she had felt the dynamic shift for her and she was feeling positive for the company's future. "Absolutely … that's why I've stayed on." 
"We are seeing green shoots with revenue in Q4. It's feeling good. We are happy with the way the future's looking and where we're positioned." 
In a statement in response to questions on the financial documents released today, MediaWorks said: "MediaWorks rejects the Herald's alarmist characterisation of MediaWorks' future. Shareholders and management have every confidence in the future of the business. PWC has issued us an unmodified opinion on the financial statements which have been prepared on a going concern basis.
"The Herald is a competitor of MediaWorks and this makes it even more important to ensure the public gets a balanced view. We would have appreciated more than 35 minutes to respond to the list of questions provided."
BusinessDesk reported in early August that MediaWorks had three directors according to the companies register - Jonas Mitzschke, a representative of the company's co-owner Oaktree Capital Management; Barclay Nettlefold, chief executive of QMS, the Australian billboard company that merged its NZ operations with MediaWorks in 2019, and Jonathon Pearce, managing partner of Quadrant Private Equity, the owner of QMS.
Today, Ryan Boers of Quadrant is listed as a director, alongside Mitzschke and Nettlefold, after Pearce ceased being a director later in August.
Take your Radio, Podcasts and Music with you