Entrepreneurs giving back to next generation with US internships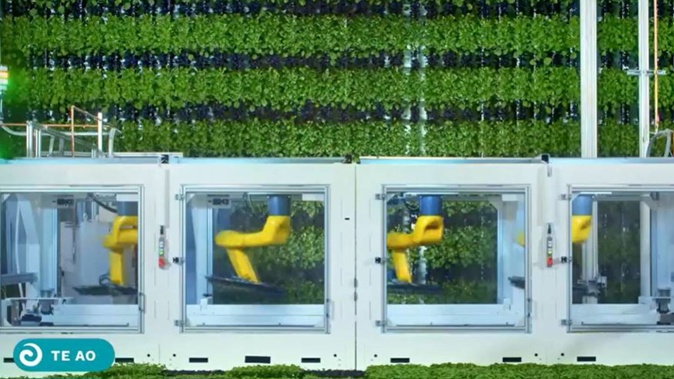 Entrepreneurs giving back to next generation with US internships
By James Perry of Whakaata Māori
A US-based Agritech business leader is championing more Māori to get into the science and technology sector by offering internships in America for graduates.
Arama Kukutai (Ngāti Maniapoto, Tainui, Te Aupōuri) is a venture capitalist and CEO of vertical farming company, Plenty, based in California.
He has created the Te Ara Pōtiki, alongside Francene Wineti (Te Ātihaunui-a-Pāpārangi, Ngāti Tuwharetoa, Ngāti Rangi, Ngāti Kahungunu ki Wairoa), and Dean Tilyard, founder of the Sprout Accelerator and partner at Finistere Ventures Aotearoa.
The programme is aimed at sharing his 20 years of experience, knowledge and networks he's picked up while living and working in the US.
"I was thinking about ways in which to share the experiences I've been lucky enough to have in my career with the next generation of up-and-coming, in particular science and technology, graduates where we've seen an explosion in growth and so much capability amongst our rangatahi.
"Living here on the other side of the world and seeing this happen inspired me to think there may be a way in which that talent amongst our people can be exposed to new experiences, new networks, that are connected to some of the things I've been doing here over the past two decades and more."
Arama Kukutai. Photo / Whakaata Maori
Appetite for greater diversity
It is also an opportunity for Māori innovation and understanding to be shared with the global tech and science sectors, knowledge and demand Kukutai says is underestimated by Māori here in Aotearoa.
"It's something I'm seeing a greater appetite for here in America, an appetite for greater diversity of experience, of culture, something that can be communicated."
The programme will be targeted at graduates of Stem (science, technology, engineering and mathematics) programmes with an initial intake of around five students in the coming year and plans to grow each year and extend into other countries in the future.
 "Everyone who is selected for this programme will in effect, be an ambassador, not only for themselves but mātauranga Māori for their communities and for New Zealand."
Kukutai adds one fundamental component of the three-month internship in the US is to provide opportunities for the graduates to contribute back to their own communities at home.
"This is not job placement here, although who knows, some of the successful candidates may find there is a career opportunity for them here in this market. But, more specifically, the internship is three months here, and then within the conclusion of the internship come back home and share those experiences.
Entrepreneurial bent
"I also expect that a lot of what's learned, that we gather here will actually work very well for people who have an entrepreneurial bent. Maybe they want to start a business, maybe they want to join a startup company or startup business. Certainly, we hope they'll want to do something that contributes back to the Māori ecosystem."
Applications for the first intake are open now, and close on November 3.
Take your Radio, Podcasts and Music with you