ManaBus and Nakedbus to end services
Author

Publish Date

Thu, 21 Jun 2018, 3:33PM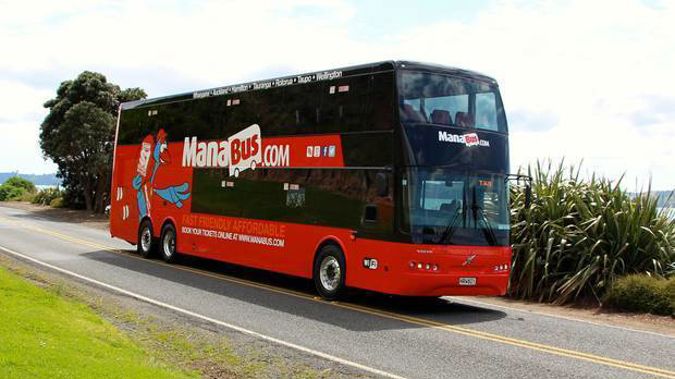 ManaBus and Nakedbus to end services
Author

Publish Date

Thu, 21 Jun 2018, 3:33PM
Budget coach services ManaBus and Naked Bus have confirmed that they will cease operations in July.
The companies are part of InMotion Group, which also operates Fullers, 360 Discovery, Roam Experiences and Waiheke Bus Company.
A spokeswoman for Mana said that the decision to end the budget bus operations was in order to focus more exclusively on the company's Ferry services.
"Fullers Group is consolidating its business to focus on its ferry operation and on servicing Auckland's popular Hauraki Gulf, which has considerable potential due to rising visitor numbers," the spokeswoman said.
The spokesperson said the ManaBus and Naked Bus fleets had been sold to Ritchies Transport Holdings as part of the decision to exit the space.
"As of 15 July, ManaBus.com and nakedbus.com bus services will cease operation and tickets will no longer be available to purchase," the spokeswoman said.
Customers who bought tickets in advance have already been offered full refunds via email.
The spokesperson is yet to confirm how many staff worked for the pair of bus companies or if any jobs are on the line.
"Fullers is working closely with its staff, partners and customers throughout this process to support them through this transition," she said.
ManaBus was first launched as a budget travel option in 2014 by Scottish transport entrepreneur Brian Souter, adding to a portfolio that included Auckland urban bus companies Howick and Eastern Buses, the Wellington-based bus service Mana Coach Services and Waiheke Bus Company, as well as the Auckland Fullers Group ferries and the 360 Discovery cruises.
In May 2015, Souter's company acquired rival Naked Bus in a bid to expand the company's footprint across the South Island.
At the time of the acquisition of NakedBus, Manabus said the combined entities across the entire portfolio transported more than 13 million customers a year and employed 670 people.
It's unclear how many of those staff members fell under the Naked Bus and Manabus subsidiaries.