Lower Hutt's Mayor stays hopeful after 39 cinema workers lose jobs
Author

Publish Date

Tue, 29 Nov 2016, 5:44AM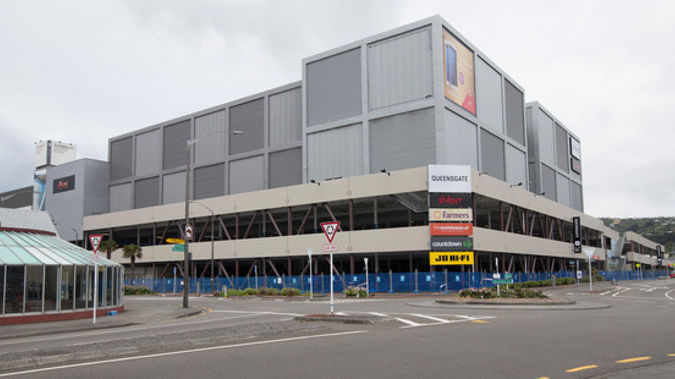 Lower Hutt's Mayor stays hopeful after 39 cinema workers lose jobs
Author

Publish Date

Tue, 29 Nov 2016, 5:44AM
Lower Hutt's Mayor is confident those out of work at Event Cinema will be able to find employment close to home.
39 workers have lost their jobs in the Hutt as Event Cinema closes for good. The Queensgate Mall building is being demolished.
Workers were told about the closure at a meeting last night.
Mayor Ray Wallace said there will be some good news on the horizon about the job market in the Hutt in the New Year.
"I think there will still be that opportunity. They're going into the new year with new jobs," he said.
"We are currently looking at a couple of new businesses that are looking to relocate to the Hutt."
Wallace still acknowledges that this is devastating for the workers and families involved.
He said not only have they gone through a terrible period with the business being closed because of the earthquakes, they've now lost their jobs just before christmas which is really sad.
Event's General Manager Carmen Switzer flew to Wellington for the meeting last night.
She said they're disappointed the building is going to be demolished but safety is paramount. She said their priority is now their staff and meeting contractual obligations.
Switzer said they believe in the Wellington market and look forward to being able to revisit cinema plans in the future.
The cinema closure has also meant that uncertainty continues for other Lower Hutt retailers who have also been affected by the Queensgate Mall closure.
Around 80 to 100 shops in the mall are unable to reopen for the time being following the earthquake.
There are plans to move some into vacant shop spaces in other areas of the city.
But Hutt Valley Chamber of Commerce CEO Mark Futter said some shop owners don't even know how long they'll need an alternative space for.
He said the timeline depending on who you speak to is anything from three weeks to three months.