Kiwis to be hit with tax on online purchases
Author

Publish Date

Wed, 15 Nov 2017, 12:59PM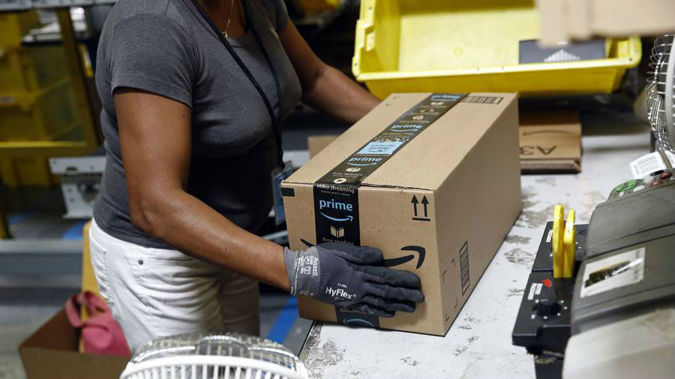 Kiwis to be hit with tax on online purchases
Author

Publish Date

Wed, 15 Nov 2017, 12:59PM
Online shoppers can expect to start paying GST for all goods they buy from overseas after Revenue Minister Stuart Nash said he would "absolutely" extend the law to cover goods as well as services.
Nash told Newstalk ZB this morning that the National Government had not gone far enough when it introduced the so-called "Netflix tax" to gather GST on services and electronic purchases such as movies, e-books and music.
He said that gave an unfair advantage to overseas sellers over New Zealand sellers.
"It gives a 15 per cent competitive advantage to [retailers] overseas. While our retailers had to deal with GST, overseas people didn't. It's the right thing to do."
The Netflix tax kicked in last October, requiring sellers such as Apple to charge GST on online purchases from New Zealand.
It came after a review in 2015 found the Government was missing out on about $180 million a year by not collecting GST on online purchases, including $40m from shopping on iTunes, Netflix, Spotify and other online services.
However, that did not impact on purchases of goods from overseas which were worth less than $400. GST has long been charged on goods worth more than that.
It follows moves by Australia to require New Zealand companies such as TradeMe to collect Australian GST on purchases sent to Australian consumers.
Currently, no GST has to be paid on imported physical goods worth less than A$1000 ($1109). 
Under the change, New Zealand retailers, suppliers or manufacturers who sell a total of more than A$75,000 worth of goods directly to Australian consumers will have to charge Australian GST (10 per cent) on those purchases, including those under A$1000.