Kiwi passengers stuck in Honolulu - Air NZ flight cancelled
Author

Publish Date

Tue, 21 Aug 2018, 12:03PM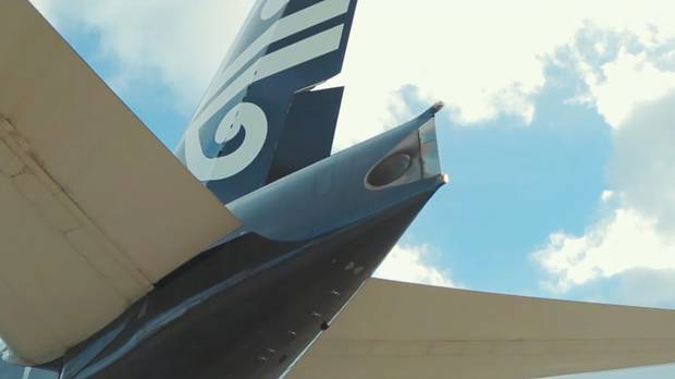 Kiwi passengers stuck in Honolulu - Air NZ flight cancelled
Author

Publish Date

Tue, 21 Aug 2018, 12:03PM
New Zealand passengers are stranded in Honolulu after a Air New Zealand flight was instructed to return to Auckland Airport.
The NZ101 flight departed Auckland yesterday at 7.20am and was heading to Hawaii via Sydney but flew a short distance before being directed to return back to New Zealand due to technical issues.
The pilots elected to return to Auckland "as a precautionary measure due to an issue with the system that heats one of the windows in the flight deck", an Air NZ spokeswoman said.
"The aircraft landed without incident and customers are being accommodated on alternative services," she said.
Meanwhile, Aucklander Peter Boyes was due to depart his week-long holiday in Hawaii this morning but last night he was sent an email informing him that "due to a defect in the windscreen heating system" his flight had been cancelled.
Boyes, who has been travelling with a friend, said he had no idea how they would be getting home and was struggling to find a place to stay as his prior accommodation was all booked up.
"It was a bit of shocker. We woke up this morning to see they had re-booked us on a flight to Sydney and we had about half an hour before check-in closed, of course the accommodation we did manage to find was too far away to get there in time," Boyes said.
Boyes and his friend have since been re-booked on the next flight departing for New Zealand tomorrow.
"They've turned an eight-and-a-half-hour flight into a 16-hour flight. I could have been to England in that time," Boyes said.
An Air New Zealand spokeswoman confirmed it was the same aircraft facing technical issues.
"Customers were contacted and advised to extend their stay at their hotel, with Air New Zealand contributing to the cost of the extra night, or alternatively to head to the airport where the airline's staff would arrange hotel accommodation for the night," the spokeswoman said.
The aircraft has been fixed and is now back in service.
This comes after another Air NZ service —​ flight NZ80 —​ on Sunday night returned to Hong Kong a short time after taking off.
The pilots elected to return to Hong Kong "as a precautionary measure due to fault with one of the hydraulic systems onboard", the spokeswoman said.
The aircraft landed without incident.
She said the issues aboard both flights were "separate and unrelated".
A source told the Herald the pilots aboard the NZ80 flight noticed a bang shortly after take-off from Hong Kong and found the aircraft was losing fluid in its central hydraulic system.
The pilots then had to dump 50 tonnes of fuel in order to land before the plane was towed off the runway.