Kiwi banks to trial account name and number matching
Author

Publish Date

Mon, 10 Sep 2018, 10:11AM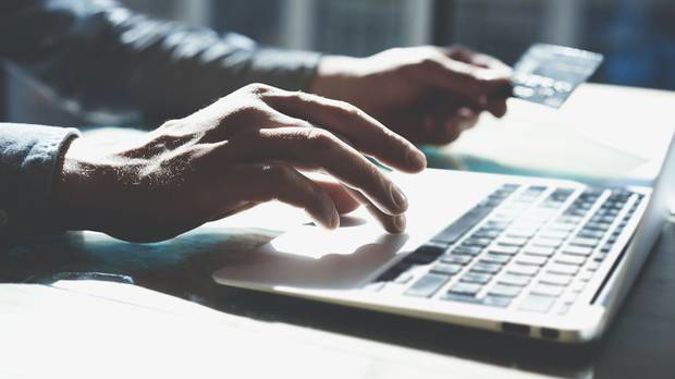 Kiwi banks to trial account name and number matching
Author

Publish Date

Mon, 10 Sep 2018, 10:11AM
Three major banks are set to trial technology that matches bank account names and numbers before money is transferred in a bid to crack down on errors and scams.
The local move comes after the United Kingdown announced it will next year introduce a confirmation of payee system across its banks in a bid to stop money from accidentally going to the wrong account and invoice fraudsters who hack emails and change account details to their own.
In New Zealand, there are currently no checks to ensure the account number or the name match up with the person you are transferring money to.
As long as the account number has the right sort code and number of digits it will be processed.
People who accidentally miss-type the wrong number have to go to their bank to ask for the money to be paid back and the bank must get the consent of the account holder to whom it has been accidentally transferred.
But a trial could allow banks to introduce technology which prevents mishaps and fraud.
Payments New Zealand chief executive Steve Wiggins said it was building a framework now that would allow banks to verify account numbers and names before transfers were made.
Once built it would be trialled by ASB, Westpac and BNZ as well as third-party firms Trade Me, Datacom and Paymark.
"At the moment we are in the build phase."
Wiggins said it hoped to finish the trial by the end of the year and would then seek industry feedback on the technology.
"We are going out to focus groups to give us feedback to tell us how we could use it but also to understand what the demand is likely to be for rolling it out early next year."
The system would work by sending a message asking for verification of the account name and number.
Wiggins said it was a "really quick process" which would not delay the payment going through by much time.
But it was still working out how closely the match on account names would need to be.
"Does it need to be Steven John Wiggins or Steve Wiggins, how close does it need to be? I think common sense will prevail," he said.
It is also working on technology which would link a person's phone number or email to their bank account which would allow a person to pay using someone's phone number or email address rather than bank account number.
Wiggins said consumers would control which phone number or email was registered to their bank account.
It was designed to help make it easier for people to make payments.
Gone were the days of people knowing their bank account number off by heart but most could recite their mobile number or email address, he said.
Banks here already have a process which validates whether a person has enough in their account to make a payment.
But another technology development could allow third parties like Trade Me to verify whether you have enough to pay for an item.
It would send a message to the buyer if they didn't have enough funds to pay for their purchase.
In the United Kingdom, this has already come into force but Wiggins said consumers had to give their consent for each transaction.
In New Zealand, it was investigating how to do enduring consent which would allow a customer to set parameters around the amount of money per transaction or per month which could be paid out without needing consent.
"It would be a bit of a world first in this game," he said.
Wiggins said there was no intention at the moment to roll out account name and number matching across the industry.
"If the fraud profile changes and we see an increase in fraud, of course, the industry would respond."
But Jessica Wilson, Consumer New Zealand's head of research, said it would like to see similar changes here to the UK to reduce the risk of consumers falling victim to scams and inadvertently paying money to the wrong person. 

"We don't have any figures on how often this happens but the rise in scams suggests it's becoming more common."

Wilson pointed to an invoice scam which hit one of its members in 2016 when a woman 
paid $14,000 into the wrong bank account as a result of her builder's email getting hacked.
"If you get caught by one of these scams, you're unlikely to ever see your money again."
But Sean Lyons, Netsafe's head of education and engagement, said matching account names and numbers would help prevent some scams from getting through but warned scammers would adapt and find new ways to get around it.
"With all of these, there are never silver bullets. Even looking at what the UK is doing there are ways around it."
Scammers could set up a bank account in the name of a company or one with a very similar name and just send a fake invoice with the account number and name, he said.
"It doesn't seem to take long before they are routed around and what happens in the meanwhile is general complacency."
Lyons said the only person who had your back was you. "It is you that is going to kick yourself if you lose money."
He urged people to be vigilant.