JB Hi-Fi posts $2.9m loss for NZ, expects sales to continue shrinking
Author

Publish Date

Mon, 13 Aug 2018, 3:50pm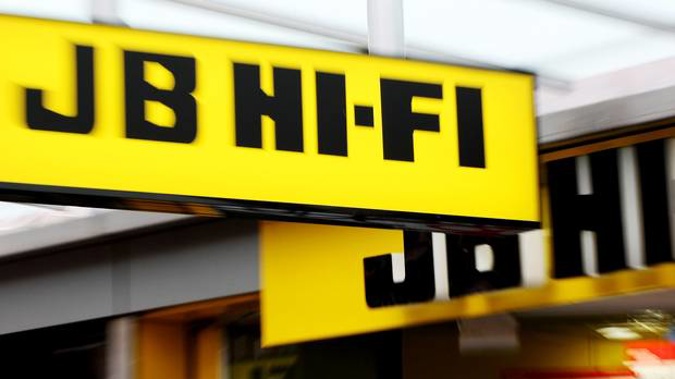 JB Hi-Fi posts $2.9m loss for NZ, expects sales to continue shrinking
Author

Publish Date

Mon, 13 Aug 2018, 3:50pm
JB Hi-Fi expects to see another year of declining revenues on this side of the Tasman as the ASX-listed discount consumer electronics retailer attempts to drive profitability in its New Zealand unit.
The local division of the Melbourne-based company widened its loss before interest and tax to $2.9 million in the 12 months ended June 30 from an ebit-loss $2.7 million a year earlier. Not only did margins shrink, but revenue dipped 1.1 per cent to $231.5 million with the closure of one store and exit from whiteware goods. JB Hi-Fi closed another unprofitable New Zealand store last month and forecasts revenue of $220 million for the local unit in the 2019 financial year.
"The JB Hi-Fi New Zealand business continues to be repositioned to improve performance, with the exit of whitegoods and rebranding of the four stores to JB Hi-Fi completed in FY18," it said in presentation slides on the ASX. The company will "continue to execute on strategy to improve performance" in the New Zealand unit, it said.
The discount retailer signalled the shift for the New Zealand division in 2016, taking a A$15.8 million impairment charge on the business after reviewing the unit and deciding on a way to revive sales and fatten margins. Consumer electronics retailers have faced skinnier margins as vendors contend with the global availability of goods and accelerating obsolescence.
While the New Zealand division struggled, JB Hi-Fi's group sales climbed 22 per cent to A$6.9 billion, underpinning a 12 per cent gain in profit to A$233.2 million. The board declared a final dividend of 46 Australian cents per share, taking the annual return to A$1.32, up from A$1.18 a year earlier.
"We are pleased to have delivered another year of record sales and earnings in FY18," chief executive Richard Murray said in a statement. "It was another strong result from JB Hi-Fi business in Australia as we continue to delight our customers and deliver our strategic objectives."
The Australian retailer forecasts group sales of A$7.1 billion for the 2019 financial year with just the New Zealand division set to register shrinking revenue.
Still, the signs are promising for the Kiwi turnaround with online sales almost doubling to $9.6 million and accounting for about 4.1 per cent of the unit's revenue. Sales slipped 2.1 per cent in July, capturing the impact of the recently closed store, and on a comparable basis were up 3.4 per cent.
The ASX-listed shares last traded at A$21.08, and have declined 5.9 per cent so far this year.