Ardern responds to Jones' call for Fonterra chair to resign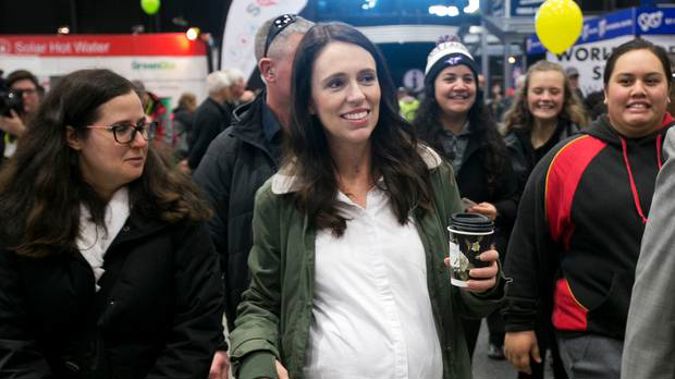 Prime Minister Jacinda Ardern disagrees with NZ First MP Shane Jones that Fonterra chairman John Wilson should resign.
The Prime Minister arrived at Fieldays for one of her last public appearances before she is due to give birth and stressed that Jones' comments about Wilson were the NZ First MP's personal opinions and not Government policy.
Ardern batted away a string of questions about Jones' outburst and whether she thought he was a liability and needed to be "reined in".
"The comments that Shane Jones made, he made clear he made them in a personal capacity. He did not make them as a minister and it's not Government policy, end of story," Ardern said.
Asked whether not she disagreed with her regional economic development minister — who yesterday called on long-serving Fonterra chairman John Wilson to "take the next cab out of town" — Ardern said: "As I say it's not Government policy, so of course."
Jones, who attended Fieldays yesterday, said Fonterra should stop being political and concentrate on its business, including justifying the money it had lost in overseas investments.
Jones said Fonterra was disconnected from the farming community.
"The leadership of Fonterra, I believe, starting with the chairman, is full of its own importance and has become disconnected."
He said there was an absolute absence of accountability for the "enormous amounts of dough" that the current chairman had presided over.
"The CEO has gone, well that's only one party of the double-Dutch we've had to put up with in Fonterra over the last nine years. I thoroughly believe this ... that as the CEO leaves Fonterra, the chairman should in quick order catch the next cab out of town.