'Apple's biggest flop in history': Major iPhone 15 Pro issues week after release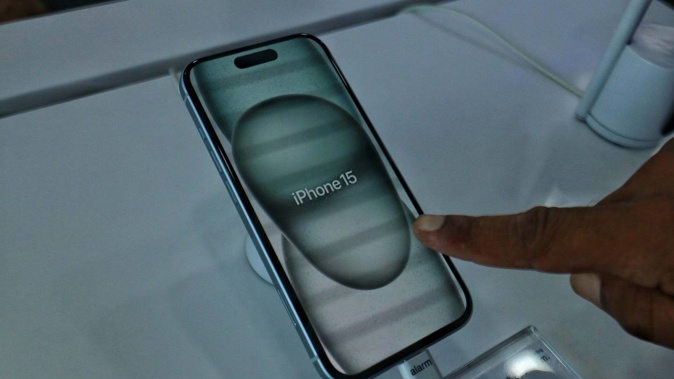 'Apple's biggest flop in history': Major iPhone 15 Pro issues week after release
Apple has just released its latest and most expensive smartphone in history, but new owners are already saying they wish they never purchased it after experiencing a swarm of major issues.
The latest iPhone 15 and Pro Max have been described as "Apple's biggest flop in history" after issues including overheating, dust in the components, metal changing colour and the phone failing the bend test were discovered.
A number of users have said the phones are unbearably hot after just a few minutes of use.
The new smartphones, which cost anywhere from $1600 to $3000 or more in New Zealand, are allegedly failing "the bend test" with users saying they can crack with bare hands, others have indicated the colour of the phone changes if held without a case.
Tech content creator Mohit Verma kickstarted the conversation about the device's heat in a post shared on X (formerly Twitter) on Monday.
"The natural titanium iPhone 15 Pro gets extremely hot, so much so that it becomes difficult to hold," he wrote. "Furthermore, it heats up after just a 2-minute FaceTime call or when scrolling through reels for 8-10 minutes. This is a new issue for me, as I've never encountered this with any previous phone."
He posted a video that shows the iPhone 15 Pro reaching 42C.
"I am having the same issue with simple use like podcasts. Not during charging," another person responded. "Battery drain is worse than usual."
 "I confirm that this is true," a second wrote.
One X user, @GeekmanGreg, said: "I have a feeling the iPhone 15 is going to wind up being Apple's biggest mistake/flop in history for them."
Apple has also admitted the phone can change colour due to the new material if it does not have protection from the fingertips.
Some users have complained that the titanium frame causes their new phones to temporarily discolour if they're used without a cover. Photo / Shivank Tiwari / Twitter
In a support document released for the new iPhone 15 range, Apple explained that "for iPhone 15 Pro and iPhone 15 Pro Max, the oil from your skin might temporarily alter the colour of the outside band".
"Wiping your iPhone with a soft, slightly damp, lint-free cloth will restore the original look," it says.
Another viral video shows the back glass of the iPhone 15 Pro Max shattering after being bent with bare hands.
That clip, which has been viewed more than 7.7 million times on YouTube, sees JerryRigEverything content creator Zack Nelson performing a "durability test" on the device.
A video shows the iPhone 15 Pro Max shattering after being bent with bare hands. Photo / JerryRigEverything / YouTube
"You've been watching me durability test smartphones for about 11 years now, and most phones do not break," Nelson explains in the clip. "iPhones especially do not break, like ever."
However, the footage shows the iPhone break "abnormally quick".
But that's not the end of the drama.
iPhone 15 was also shipped with a bug in its software "that could render the device inoperable", Apple expert Mark Gurman said.
All iPhone 15 models came loaded with iOS 17.0, the firm's new operating system, but an accidental glitch prevented the transfer of data directly from an older iPhone during setup.
Apple has since updated the flaws and asked users to issue an update called iOS 17.0.2 to fix the issues.
"This update provides important bug fixes, security updates, and fixes an issue that may prevent transferring data directly from another iPhone during setup," the company said in a statement.
Take your Radio, Podcasts and Music with you