'Horrifying': Major NZ business delegation to Israel postponed
Author

Publish Date

Wed, 11 Oct 2023, 1:39PM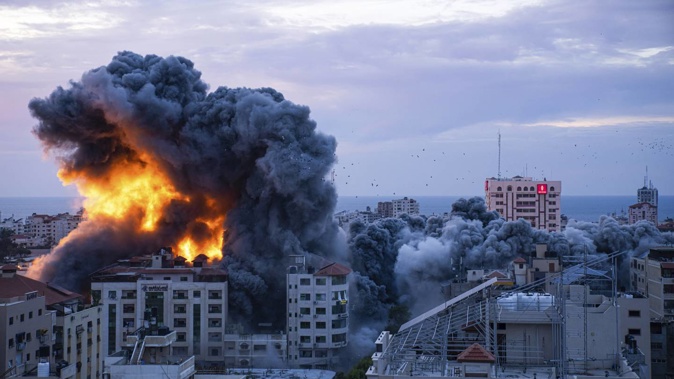 'Horrifying': Major NZ business delegation to Israel postponed
Author

Publish Date

Wed, 11 Oct 2023, 1:39PM
A delegation of 20 business leaders and investors have postponed a 10-day trip to Israel next month but hope there will still be ways to partner with and learn from businesses in the region next year.
The group, including unnamed high net-worth individuals, organised by the Auckland Business Chamber, was set to visit companies Google and Microsoft, as well as start-ups in Tel Aviv and Jerusalem, cities about 70km from the now war-stricken Gaza.
"When civilians die, whatever side they're on, it's just an awful, big-scale tragedy," Chamber chief executive Simon Bridges told the Herald.
The trip was scheduled to begin on November 14 and has been postponed to May 2024.
 "In that regard the terrorists won't succeed in stopping us," Bridges said in a LinkedIn post on Wednesday.
"We made this decision with a heavy heart, but safety was our first consideration.
"We condemn the gratuitous attacks by Hamas and are deeply saddened by the significant numbers of civilians who have been killed or seriously injured. It is horrifying."
Bridges did not have permission to name the delegates nor the businesses they represented, but said all had an interest in investing in technology, with some coming from the construction and manufacturing industries.
 "Those on the delegation are universal in wanting to go there."
Next year's delegation could now broaden to include humanitarian and financial aid, Bridges said.
"There is definitely an intention from high net-worth individuals and businesses to strike deals."
Bridges had not been in contact with any of the workers they intended on visiting in Israel, but said the trip organisers were "pretty emotional".
Israeli soldiers gather outside Kfar Azza, a village just across the border from Gaza that was attacked by Palestinian gunmen in Israel on Tuesday. Photo / Sergey Ponomarev, The New York Times
More than 1800 Israelis and Palestinians have been killed, and more than 150 soldiers and civilians taken hostage in Gaza, according to the Associated Press and Israel.
Bridges commended Israel's economy, which he dubbed "innovation nation".
Technology accounted for 18 per cent of Israel's economy, according to a report from the Israel Innovation Authority this year.
"Its gone from an agricultural nation to having more unicorns per capita than anywhere else in the world in 30 years," Bridges wrote on LinkedIn.
"There has to be lessons, and maybe collaborations and partnerships, in that."
On Monday the Ministry of Foreign Affairs and Trade issued the highest 'do not travel' alert notice to Gaza, its waters or border, and areas near the border of Lebanon and occupied Palestinian territory of the West Bank.
It also told New Zealanders to avoid all non-essential travel elsewhere in Israel and occupied Palestinian territories including East Jerusalem, Bethlehem, Jericho and Ramallah.
The Auckland Business Chamber led a business delegation to China earlier this year, while Bridges was part of a 50-person delegation to India in August.
Take your Radio, Podcasts and Music with you