House sales finally get a spring in their step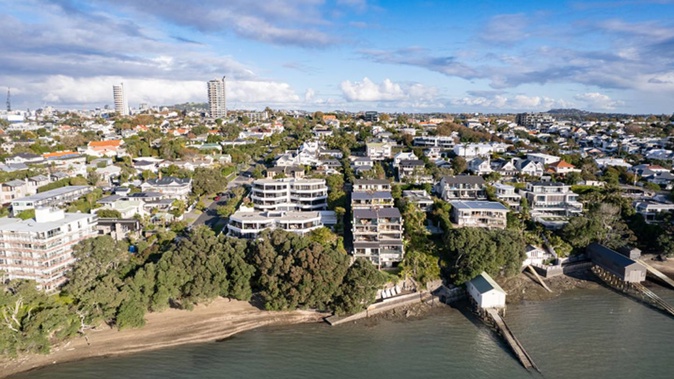 House sales finally get a spring in their step
The property market seems to be finally getting some mojo back.
Real Estate Institute of New Zealand data released on Wednesday morning show August was a good month for sales.
Bank economists have also detected some signs of strength.
Compared with a year earlier, August this year had an increase in the total number of properties sold throughout New Zealand.
REINZ said sales were also up compared with July this year.
Marlborough (up 38.1 per cent) and Canterbury (up 24.9 per cent) were the star performers, but sales nationwide were up, even though prices often were not.
"Local agents are reporting that, as new listing numbers continue to decrease, the demand for entry-level property is holding and fairly strong, and properties are starting to move quicker," REINZ chief executive Jen Baird said on Wednesday.
The upbeat market was detected despite some challenging economic conditions, low listing numbers and anticipation of the election.
Higher interest rates and cost of living pressures were still affecting the market, Baird said.
"There is a sense across the country that the market has seen the bottom both in terms of prices and sales volumes, but we are all waiting to see how long it will take to see growth."
There was some variation across regions.
Median prices in Tairāwhiti Gisborne increased 14.8 per cent year on year to $650,000.
Owner-occupiers and first-home buyers were the most active buyer groups in the region.
 "Most vendors are meeting the market, yet some are still holding on for more favourable conditions. Open homes continued to see an increase in attendance," Baird said.
"There was strong activity and active bidding at auctions."
People looking for a bargain might be advised to head for Taranaki, where median prices decreased 12.4 per cent year on year to $565,000.
Baird said investor activity in Taranaki was low, but open-home attendance increased in August thanks to the improving weather.
"Local salespeople report that it continues to be a buyers' market in Taranaki, and many buyers have adopted a wait-and-see approach," he said.
Greymouth on the West Coast, a region where the median price last month was $332,389. Photo / Air West Coast
In the South Island, prices were down 5 per cent year on year on the West Coast.
The median price there was now just $332,389, but Baird said the local market was stable and likely to pick up after the election.
In Southland, median prices were up 2 per cent year on year to $449,000.
Nationwide, listings in August 2023 increased 20.9 per cent from a month before.
Days to sell have decreased by five days for August 2023 compared with July this year, and decreased six days year on year.
REINZ said the national median price decreased 4.1 per cent year on year from $800,000 to $767,000.
The total number of properties for sale nationwide decreased 10.6 per cent year on year and was also down 1.5 per cent month on month.
But the total number of properties actually sold in New Zealand in August increased 9.2 per cent year on year to 5509 and was up 9.2 per cent month on month.
Westpac economists said Wednesday's update reinforced the view that the housing market had found a base.
"We expect an acceleration in house sale and price growth over the year ahead," the bank's economists said.
"While the level of sales remains low, the market has clearly turned since the start of this year."
Westpac said sales in Wellington had been sluggish, but the rise in sales was more pronounced in Auckland and Canterbury.
ANZ economists said homes were selling faster and sales were up.
"While we're certainly not characterising the housing market as strong, today's data provides further evidence that the cycle has turned."
ASB said the housing market was warming up in an orderly fashion.
"It's a decent month for the capital, though prices in Auckland have still made the most post-trough gains," ASB economists said on Wednesday.
"Strong recent population growth and tighter housing supply are a recipe for continued upward pressure on prices, but we still expect restrictive interest rate settings to moderate the pace of gains."
Kiwibank said house prices had been rising modestly since May.
"There are signs of further strength to come," that bank's economists said on Wednesday.
"The true litmus test for the housing market will be in spring. And we expect to see an uplift in confidence and activity."
Take your Radio, Podcasts and Music with you