House prices stabilising, increased sales in September, REINZ says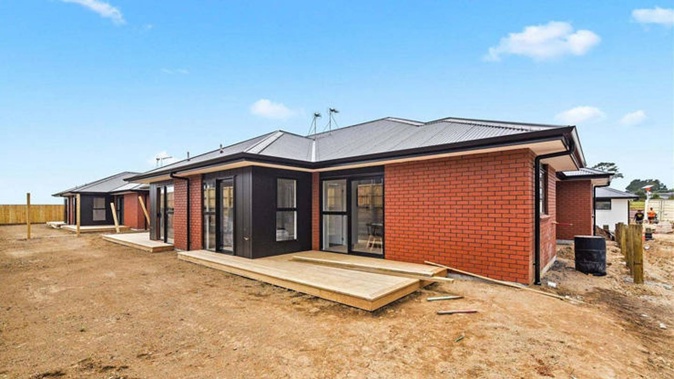 House prices stabilising, increased sales in September, REINZ says
Housing market confidence is returning with prices rising and more houses being sold. 
The Real Estate Institute's (REINZ) September report shows market prices are stabilising, with increased sales and fewer days to sell a property. 
The House Price Index, which measures the changing value of properties, rose 0.7 per cent in September, but was down 3.3 per cent on the year earlier. 
The median national sale price rose 2.3 per cent to $767,500 from August, but was down 3.1 per cent on last year. 
"Confidence is emerging in the property market, and we are seeing signs of an upward trend," REINZ chief executive Jen Baird said. 
"September shows the 'green shoots' from previous months are continuing to grow." 
REINZ chief executive Jen Baird says positive signs from previous months are gathering strength . Photo / Fiona Goodall 
National sales volumes rose 5.1 percent on a year ago. 
"Marlborough had the highest increase in sales count, up by 66.7 percent year-on-year," she said. 
"Other regions with increases were Northland (1.8 percent), Auckland (4.1 percent), Bay of Plenty (2.8 percent), Hawke's Bay (3 percent), Manawatu/Whanganui (22.6 percent) Taranaki (16.2 percent), Tasman (16.4 percent), Canterbury (13.9 percent) and Southland (10.7 percent)." 
However, the overall number of properties for sale in September was down 9 percent on last year, but 3.6 per cent up on August. 
"This month only four regions had a negative month-on-month shift in listings," Baird said. 
"Listings and the median days to sell are key areas to watch as they can indicate a shift in the property market cycle." 
Agents were reporting more inquiries and a stronger interest in open homes, Baird said. 
"We can also see auctions coming back with some positive numbers this month." 
A further boost in activity could be expected following this weekend's election and next month's update from the Reserve Bank interest rate review, Baird said. 
"There will be some who do still hold off, but we are seeing more people, both buyers and sellers, decide now is the time for them to be in the market. 
"Agents are also reporting that the pipeline for new listings is looking healthy." 
-RNZ 
Take your Radio, Podcasts and Music with you