H&M puts final touches on flagship Commercial Bay store ahead of opening tomorrow
Author

Publish Date

Wed, 29 Aug 2018, 2:40pm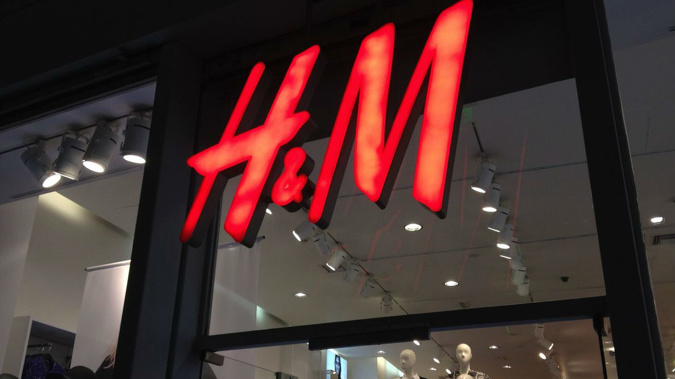 H&M puts final touches on flagship Commercial Bay store ahead of opening tomorrow
Author

Publish Date

Wed, 29 Aug 2018, 2:40pm
Fashion retailer H&M is gearing up to open the doors to its long-awaited flagship store in Commercial Bay tomorrow morning.
The Swedish retailer is the first to open a store in the $1 billion property development on Auckland's Waterfront, and by some margin with other retailers not set to open stores in the development until September next year.
The 3500sq m store on the corner of Queen and Customs St is its largest to date in New Zealand, and is spread across four levels.
It will be the first New Zealand store to showcase its homeware range sold in other stores throughout the world, and is H&M's first Auckland CBD store.
The retailer is expecting floods of shoppers to come through the store on opening day tomorrow - a similar reception to the hundreds of people that turned out for the H&M store openings in Christchurch and Wellington.
"I think we will have a nice line here on Thursday," Hans Andersson, H&M country manager, said. "We hope to positively surprise people with something for everyone."
Andersson said he believed the opening of the H&M flagship store would benefit the local retail sector.
"It will attract more retail to the CBD because business drives business."
First Retail Group managing director Chris Wilkinson said the H&M Commercial Bay store, which will be manned by 200 staff, would revive shopping in downtown Auckland.
"The store opening is an important step in re-engaging consumers with that corner - which has in the past been a busy and successful retail destination," Wilkinson said.
"H&M will be a traffic driver to the wider shopping and hospitality offering in Commercial Bay, once that completes, however the earlier opening of this gateway site will get people reorientated that way."
Wilkinson said he believed the store would be well received; "it is visually stunning and spectacular in scale". Around 7000 Kiwis have already signed up to shop online when H&M finally introduces its e-commerce store.
But the retailer has plans to open more stores in "smaller cities" before it activates its online offering in New Zealand.
The flagship store was the type of store it would like to roll out to other parts of the country, Andersson said.
"Before we do online, before we do stores in other smaller cities, we want people to have a chance to connect to H&M, and I think you can't connect better than in a bricks and mortar store that offers the whole range," he said.
Online makes up 10 per cent of H&M's global sales.
H&M has been operating in New Zealand for almost two years, with stores in Wellington, Christchurch and Auckland's Sylvia Park. It opened its first New Zealand store in Mt Wellington in October 2016.
The retailer has 4700 stores spread across 70 countries.