'Gut-wrenching': Nic Watts' Auckland restaurant closes its doors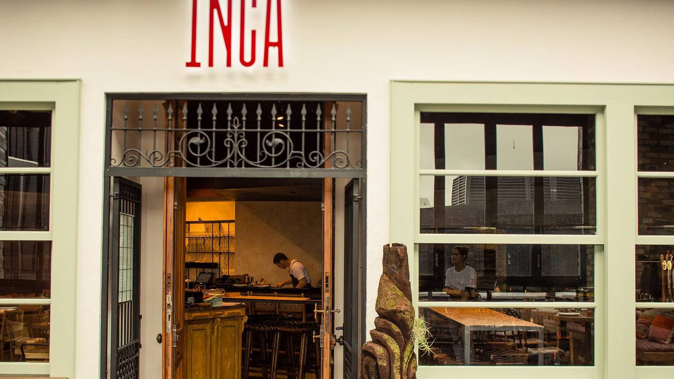 'Gut-wrenching': Nic Watts' Auckland restaurant closes its doors
Nic Watts' award-winning rooftop Newmarket restaurant INCA has closed its doors after just three years in business.
Staff were informed at 9.30am today that INCA Newmarket had gone into voluntary liquidation.
The restaurant employs 24 staff.
Watt, the chef and owner, said INCA Newmarket had "exhausted all other financial options available" and the business was no longer sustainable.
"It has been a gut-wrenching realisation that there is no other option for INCA Newmarket. We have barely held on in riding out the challenges of the last couple of years and now the reality of the continuing economic headwinds has made it untenable to remain open," Watt said.
"Paying INCA Newmarket's team of 24 staff is a priority for the liquidators, and we are in conversation with all outstanding creditors.
"I've been in the industry for 32 years and the last 12 months have undoubtedly been the most challenging we've seen for the hospitality sector, with no respite in sight."
Liquidators PKF Corporate Recovery and Insolvency have been appointed to manage the voluntary liquidation process.
INCA Ponsonby remains open and is taking bookings. Any customers with dining vouchers for INCA Newmarket will have them honoured at the Ponsonby location.
INCA, which describes its restaurants as where Latin America meets Asia, opened its Newmarket restaurant in October 2019.
INCA recently won Restaurant of the Year 2023 at the Newmarket Business Awards.
The first liquidator's report is due on November 9.
It's the second time a business owned by Watt has gone into liquidation in the past six years.
In 2018, True Food and Yoga eatery went into liquidation owing more than $2.4 million to creditors and shareholders.
Employees were owed $38,901 and Inland Revenue was owed $43,320, according to the first liquidator's report at the time.
Take your Radio, Podcasts and Music with you