Fletcher to lay off 1000 Kiwis, 500 Australians as part of business reset
Author

Publish Date

Wed, 20 May 2020, 9:08AM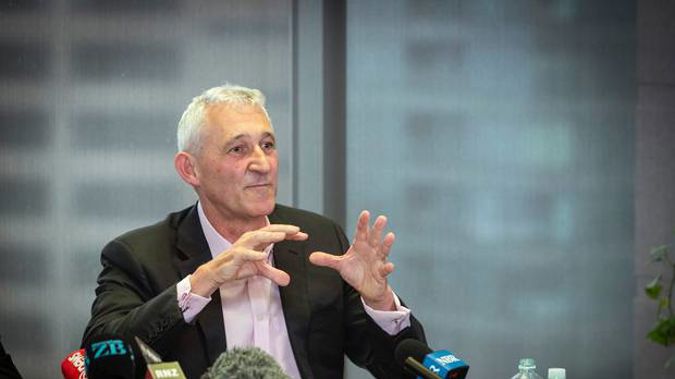 Fletcher to lay off 1000 Kiwis, 500 Australians as part of business reset
Author

Publish Date

Wed, 20 May 2020, 9:08AM
New Zealand's biggest builder has just announced it plans to lay off around 1000 staff in New Zealand, equating to around 10 per cent of its workforce.
Chief executive Ross Taylor said the layoffs were about resetting the business for the future.
"While we looked at all parts of our business to remove costs, regrettably we believe we will not be able to support the same number of people. We have to make some very difficult decisions which include looking at reducing the number of people we employ by approximately 10 per cent. This will equate to around 1000 positions across New Zealand," his statement just issued said.
The business has not specified which areas of the business or which sectors the job losses are in.
Around 500 Australian jobs are also on the line.
"In Australia we are undertaking a comprehensive review of our operations and expect this would result in a workforce reduction in the order of 500. I acknowledge this news will be hard to hear and that this is an unsettling time for all involved. Moving ahead as proposed would mean losing talented and hard-working people from Fletcher Building. Any of our people affected will have made a difference to our company, their teammates and our customers. These decisions are not a reflection of their value or contribution," Taylor said.
The Penrose-headquartered business is beginning consultation with staff and unions this week, he said.
A search today of the Government's wage subsidy scheme showed today that by Monday this week, Fletcher Building Shared Services had received $67.6m for 9694 paid employees.
"In New Zealand, we will honour our obligations under the Government wage subsidy scheme by retaining our people through the 12-week subsidy period ending June 26. We are committed to supporting our people as they leave us and will endeavour to do what we can to help them secure their next opportunity," he said.
Every permanent employee leaving would be paid their redundancy entitlement or four weeks' base salary, whichever is higher, "to recognise and support our people given the exceptional circumstances. We will also be providing a comprehensive range of outplacement and other support services."
Fletcher expects one-off costs from the layoffs which will be revealed when the full-year result is out in August.