Exporters welcoming reports UK wants to join Trans-Pacific Partnership
Author

Section

Publish Date

Thursday, 4 January 2018, 6:58a.m.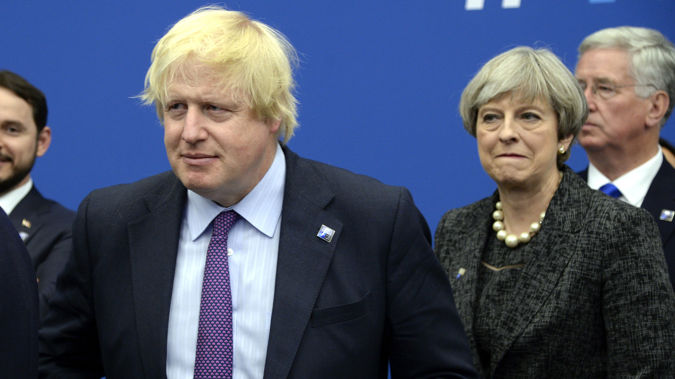 Exporters have welcomed reports Britain is holding informal talks about joining the Trans-Pacific Partnership.
The Financial Times reported yesterday that the UK government isn't ruling out joining the group as it looks to stimulate exports following Brexit.
It would be the first member of the trade deal, properly called the Comprehensive and Progressive Trans Pacific Paternship, to not border the Pacific Ocean or the South China Sea.
Kim Campbell, the chief executive of the Employers' and Manufacturers' Association, said there are benefits of having such a big player involved the agreement.
"Firstly, it adds a bigger market, it gets them into a new trade order. The TPP covers not just trading goods but also intellectually property and starts dealing with IT and would be a very positive step for world trade."

Talks with New Zealand began as early as November, when Britain's International Trade Secretary Liam Fox held meetings in Wellington with Trade Minister David Parker.

Parker told NZ Newswire on Wednesday the pair "briefly discussed" the possible inclusion of Britain in the deal, but Mr Parker has appeared to pour cold water on the idea, at least in the short-term.

"The CPTPP is not in effect yet so there is nothing for them to join," Parker said.

"Also the UK is not in a position to negotiate substantively because they haven't finished negotiating Brexit."

Britain cannot sign any trade agreements until after it has left the European Union, expected around March 2019.

Trans-Pacific Partnership name redundant.

Four elements of the current agreement, the third incarnation, are currently being renegotiated by Canada, Vietnam, Brunei and Malaysia.
It is because of that that Campbell warns they can't just waltz into the group whenever it feels like.
"I'd get a bit tricky if they want a whole lot of carve out and special conditions. The existing members have gone to a great deal of trouble to get this deal to where it is. They would not be very happy about someone coming alone and asking for more concessions."

The deal could be finalised later this year.

The inclusion of Britain would mark a return to a 12 member agreement, after the withdrawal of the US by President Donald Trump last year.
- additional reporting, NZN