Job adverts decline sharply, Seek report shows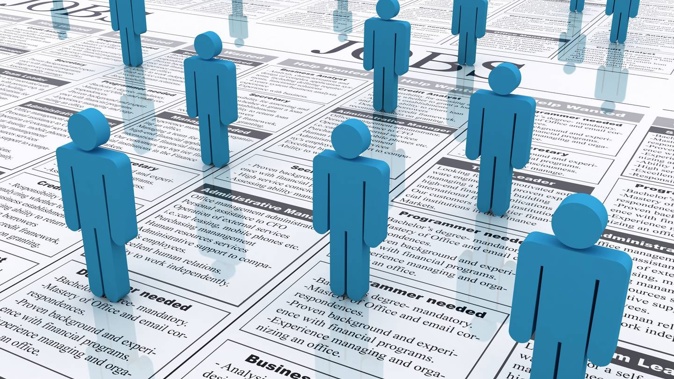 Job adverts decline sharply, Seek report shows
Job advertising fell 5.6 per cent in October, according to the Seek/BNZ Employment report. 
Fortifying the downward trajectory in the trend. Negativity also remained a feature of the annual comparisons, 
The dip "fortified" the downward trajectory with October's job ads were down 29.4 per cent on an annual basis, said BNZ senior economist Craig Ebert. 
Adverts were also now "starting to slip beneath pre-Covid yardsticks - and clearly so in per capita terms, considering the population has grown 4.1 per cent since 2019," Ebert said. 
Despite the clear downtrend, there remained a "nagging question" of whether the general election on October 14 hampered job advertising to any material degree, he said. 
"Only a few months' more worth of data will help pass judgement on that hypothesis. What we do know is that staffing intentions amongst NZ's business community - looking out six to 12 months or so - has perked up over recent months. This could start to bend the trend in job ads out of its negative ways in due course but, again, that remains to be seen." 
Adverts for government jobs dipped the most - off 18 per cent month on month. 
But the real estate and property sector jobs adverts saw the a bounce, with an increase of 23 per cent month on month. 
Regionally, it was worth noting the South Island, excluding Canterbury, registered a 10.6 per cent retreat in October, seasonally adjusted - weighed down by a 22 plunge for the (sparsely-populated) West Coast, Ebert said. 
"What was interesting from the industry side was a much more obvious drop in government and defence, accelerating weakness in information and communication technology and, conversely, a sizable bounce in real estate and property services." 
The Seek series on applications per ad had proved to be a useful pointer to the recent direction, if not the extent, of movement in New Zealand's unemployment rate, Ebert said. 
The official unemployment rate rose to 3.9 per cent during the September quarter, compared to the 3.6 per cent in the June quarter. 
Take your Radio, Podcasts and Music with you