Elon Musk's X trials pay-to-join model in New Zealand
Author

Publish Date

Wed, 18 Oct 2023, 4:22PM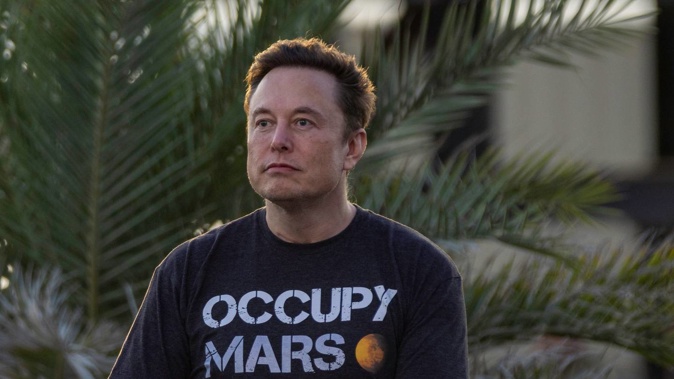 Elon Musk's X trials pay-to-join model in New Zealand
Author

Publish Date

Wed, 18 Oct 2023, 4:22PM
X (formerly Twitter) will charge new users US$1 ($1.43) a year under a new model being trialled from today in two countries: New Zealand and the Philippines.
New users will also have to have their phone number verified under the "Not a Bot" initiative.
In September, during a live-streamed conversation with Israeli Prime Minister Benjamin Netanyahu, X owner Elon Musk said he was considering a "small monthly payment" to reduce the number of bots on the social network.
"It's the only way I can think of to combat vast armies of bots," Musk said.
 "Because a bot costs a fraction of a penny – call it a tenth of a penny – but even if it has to pay a few dollars or something, the effective cost of bots is very high," he explained.
Today, Musk posted in response to a user question about whether people would be able to create read-only accounts for free.
"Correct, read for free, but $1/year to write. It's the only way to fight bots without blocking real users. This won't stop bots completely, but it will be 1000X harder to manipulate the platform." He did not directly address the point about a read-only account being free.
Responses were largely savage, and not repeatable.
Ben Gracewood posted (without the asterisks): "To use a colloquial saying common in New Zealand: Get f*****d."
User Richard Heaton posted, "What about the millions of people who are 13-17 and can't even get a card yet?"
X has claimed some 550 million users, but it is unclear how many are human.
Early last year, as he pursued legal action in a bid to back out of his US$44 billion bid, Musk claimed Twitter had understated the number of bots (which, officially, were less than 5 per cent of accounts). However, the billionaire had skipped due diligence, complicating efforts to press his case.
Musk earlier removed Twitter's no-cost verification ticks, which were given (unrequested) to high-profile users whose identity had been authenticated by the social media platform. It was replaced by a blue tick available to anyone willing to pay $19 a month (which also comes with other perks, such as the ability to edit posts within an 80-minute window, and two-factor authentication via cellphone text - a measure Musk axed for other users in a move he said saved his firm US$60m per year in fees to telcos).
Last month, new X CEO Linda Yaccarino said X could turn a profit in early 2024. The Musk takeover saddled the social network with around US$13 billion in debt.
New Zealand is also being used as a testbed for a new Facebook feature that charges small businesses $35 a month for verification, protection against impersonators and priority support.
Chris Keall is an Auckland-based member of the Herald's business team. He joined the Herald in 2018 and is the technology editor and a senior business writer.
Take your Radio, Podcasts and Music with you