Election impact? Business confidence jumps in October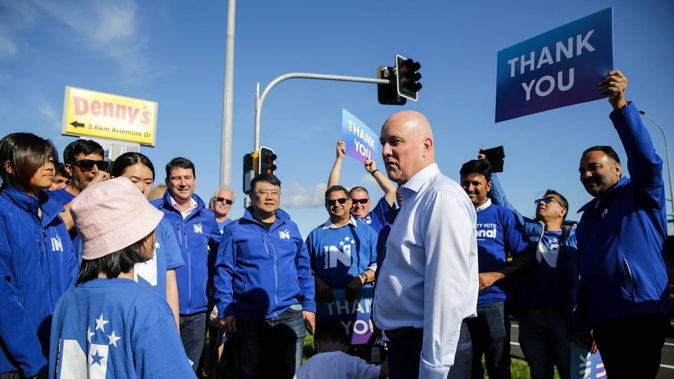 Election impact? Business confidence jumps in October
Business confidence rose sharply in October, according to the latest ANZ Business Outlook survey.
A bounce in most activity indicators followed the All Blacks' successful progression to the World Cup final and the election, said ANZ Chief Economist Sharon Zollner.
"Activity indicators jumped in the early-month sample and jumped again in the second half of the month. Of course, most activity indicators have been trending higher all year, and there is also always a degree of sample noise," she said.
"That said, it would clearly be a stretch to argue there's been no election impact."
Topline business confidence jumped 21 points to +23 in October. Firms' expectations of their own activity rose 12 points to +23.
But despite the possible influence of politics on the optimism of business people, it didn't follow that the results were spurious, Zollner said.
"Rather, the question becomes whether firms will follow through on these more robust intentions or not."
"The first test will be whether these stronger numbers persist or peter out. Second, we will have to wait and see what actually happens to investment, employment, activity etc," she said.
That would in turn depend on whether firms' expectations of higher activity came to fruition or not.
"It is fair to say that the historical data and experience suggests that people may overestimate the near-term impact of a change in Government on the business cycle, in either direction," she said.
"Before we judge the importance for the economic outlook, particularly given the noise of the election, we'll see whether the newfound optimism persists over the next few months."
Meanwhile, inflation pressures were gradually waning in the big picture, but there hadn't been a great deal of progress in the last couple of months, she said.
"It's still a very long way back to the inflation target, and we continue to expect it'll take at least one more OCR hike to get us there.
Regarding inflation, the proportion of firms expecting higher costs and intending to raise their prices soon was little changed. Meanwhile, economy-wide inflation expectations were pretty flat at around 5 per cent.
"Firms' average estimate of where their own selling prices and expected costs will be in three months' time is currently going sideways," Zollner said.
"The RBNZ will want to see the downward trend reassert itself, given the numbers clearly remain too high to be consistent with inflation returning to the 2 per cent target any time soon."
Encouragingly for the Reserve Bank, reported past wage increases (versus a year earlier) had a decent fall and the lowest read since ANZ started asking this question in March 2022.
Although, expectations for wage settlements over the next 12 months were steady.
Take your Radio, Podcasts and Music with you