Doctors sell 70 per cent stake in Fertility Associates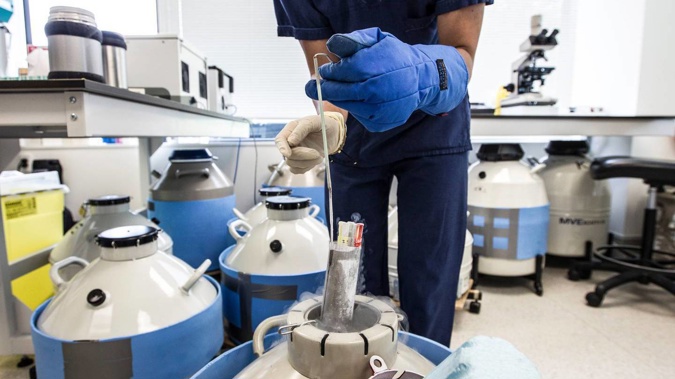 Doctors sell 70 per cent stake in Fertility Associates
The New Zealand Super Fund, Pioneer Capital and Comprador Holdings have bought a 70 per cent stake in local fertility treatment provider Fertility Associates. 
The price is undisclosed but when the business put itself up for sale earlier this year chief executive Alex Price said it was seeking to access "north of $100 million of capital". 
The remaining 30 per cent continues to be owned by Fertility Associates' doctors and management team. 
Founded in 1987 Fertility Associates provides reproductive support, diagnostic services and fertility treatments in New Zealand and Malaysia. Since then, it has helped bring 25,000 babies into the world in New Zealand and 5000 babies in Malaysia. 
According to a presentation circulated in March, the company was expecting operating earnings of $14 million on revenue of $44m in its 2021 financial year as patients pay around $14,000 per IVF cycle. 
NZ Super Fund head of external investments and partnerships Del Hart said she is pleased to invest in a well-established and quality local business that helps New Zealanders with their journey to having a baby. 
"Our investment in Fertility Associates gives us exposure to the New Zealand healthcare sector and fits with our focus of identifying local businesses where we can add value by investing to help them grow and develop." 
Hart said part of the consortium's approach is to support expansion of its services in both Malaysia and selectively into other Asia-Pacific countries. 
Pioneer Capital's investment comes from its fourth private equity fund, in which the NZ Super Fund is also invested. Comprador Holdings has previous experience in the fertility sector from an investment in leading UK/EU fertility business, The Fertility Partnership. 
"Fertility Associates is a well-trusted provider across New Zealand and we are pleased to be supporting the business with its continued growth in the provision of reproductive services across Asia," said Pioneer Capital managing director Randal Barrett. 
"The business is supported by demographic changes including people choosing to have children later in life, social infertility and greater social acceptance of assisted reproductive techniques and improved technology." 
Fertility Associates CEO Alex Price welcomed the increased investment noting that the consortium had a combination of a growth mindset, capital to support that growth and previous experience in growing an IVF business internationally – all factors in Fertility Associates' decision. 
"Five years ago, we invested in the Sunfert Group in Malaysia to partner with them in building a larger fertility group" says Price. "This scale means that from adopting new technologies to growing our scientific research team, we will continue to provide long term benefits for our patients." 
Over the past 30 years, Fertility Associates has introduced a number of proven fertility technologies into New Zealand. 
"Fertility science is constantly evolving" says Dr Andrew Murray, group medical director. 
"From introducing IVF and donor treatments in the 80s, through to genetic screening of embryos and time-lapse imaging over the past few years, we will continue to provide world standard treatments for our patients. Developments in artificial intelligence and non-invasive genetic screening offer further opportunities to improve outcomes in the next few years." 
Price noted the continuing commitment from the current team to give its patients the best possible chance of having a baby. 
"The last two years have had their challenges, but the investment does represent an important vote of confidence in Fertility Associates' future." 
Fertility Associates was advised by Cameron Partners, Rothschild & Co and Dentons Kensington Swan.