Dairy prices down after two straight gains
Author

Publish Date

Wed, 22 Feb 2017, 8:01am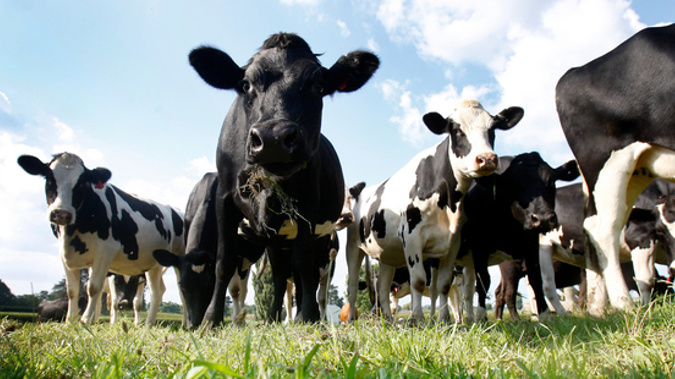 Dairy prices down after two straight gains
Author

Publish Date

Wed, 22 Feb 2017, 8:01am
Dairy product prices fell at the Global Dairy Trade auction, stemming two straight gains, amid increased supply.
The GDT price index fell 3.2 per cent to US$3,474, down from US$3,537 at the previous auction two weeks ago. Some 20,479 tonnes of product was sold, down from 21,273 at the previous auction.
Whole milk powder slid 3.7 per cent to US$3,189 a tonne.
Last week Auckland-based Fonterra, the world's biggest dairy exporter, said it would more product available for sale on GDT after it upgraded its milk intake expectations for the current dairy season.
"Many buyers will be aware that milk intakes in New Zealand are starting to improve following very poor production during the spring," AgriHQ dairy analyst Susan Kilsby said in a note.
"The dairy markets however are very closely balanced so it does not take much to tip the balance one way or other with small changes in supply volumes," Kilsby added.
The outlook, however, remains positive, Kilsby noted.
"Despite the weak result overnight the underlying market fundamentals are generally supportive for Oceania sourced product," according to Kilsby. "We see this as more of a short-term market reaction to the change in Fonterra's milk forecast than the start of anything more serious."
At the latest GDT auction, butter milk powder sank 12.9 percent to US$2,090 a tonne, while rennet casein dropped 5.8 per cent to US$6,135 a tonne.
Cheddar retreated 5.3 per cent to US$3,590 a tonne, while skim milk powder declined 3.8 per cent to US$2,574 a tonne.
Anhydrous milk fat declined 1.3 per cent to US$5,693 a tonne.
Bucking the trend, lactose climbed 6.8 per cent to US$966 a tonne, while butter inched 0.2 per cent higher to US$4,598 a tonne.
The New Zealand dollar last traded at 71.63 US cents at about noon in New York, compared with 71.90 US cents at 5pm in Wellington the previous day.
There were 114 winning bidders out of 149 participating at the 12-round auction. The number of qualified bidders was 530, the same as at the previous auction.
- BusinessDesk